ukactive and ITN Business have co-produced a news-style programme "Fitness for Everyone" to explore why getting active is important to both our physical and mental health and showcase the role the fitness and physical activity sector plays in supporting this.
As a nation, we aren't active enough – around one third of adults[1] and half of all children[2] do not meet the Chief Medical Officer's guidelines for physical activity. Physical activity is beneficial to everyone at any age and has many benefits, with evidence suggesting that regular activity can help to reduce illness and lower incidents of chronic conditions. "Fitness for Everyone" showcases the work in the sector and encourages the nation to get moving this National Fitness Day and beyond, through inspiring case study led films and interviews.
Anchored by journalist, presenter and keen triathlete Louise Minchin, the programme includes interviews with industry thought leaders discussing the benefits of regular activity, such as mental and social wellbeing alongside the physical benefits. Louise is joined in the ITN London studios by Huw Edwards, ukactive CEO and Oliver Lee, Places Leisure CEO.
The programme features reporter-led sponsored editorial case study films from partners including:
CSSC Sports and Leisure – a not-for-profit organisation who provide affordable and accessible memberships for the civil service and public sector employees
Orangetheory Fitness – provide full-body group workouts, that combine science, coaching and technology to guarantee maximum results from the inside out
Places Leisure – through fitness and leisure centres, they partner with local authorities to provide the kind of facilities and activities that make a difference to the lives of their communities
Powerhouse Fitness – home fitness equipment retailer available online and in stores over the UK. From free fitness consultations to friendly advice on equipment selection, they support people who want to start their fitness journey
WithU Training – an immersive audio fitness app, offering something for everyone with over 1000 workouts led by professional coaches
Huw Edwards, CEO of ukactive said: "Launching this new programme on National Fitness Day a key day in the physical activity and fitness calendar is important, as helps highlight the role being physically active has on our health but also shows how our members work hard to inspire communities across the UK to become more active in a way that suits them – having a positive impact on the overall health of so many people.
"I hope this year's campaign will again see millions of people participate in activity on the day and start their own journey to becoming more active, more often. I am excited that ITN Business can help promote the positive messages of National Fitness Day and the work of our sector, during challenging times for all."
Nina Harrison-Bell, Head of ITN Business, said: "We are delighted to be partnering with ukactive to create a programme that raises awareness and understanding of the importance of physical activity on National Fitness Day and beyond. We hope the programme will provide a platform to help give people of all ages and professionals in the fitness and physical activity sector the tools to support and implement change."
The programme will launch on 21st September 2022, National Fitness Day, on ukactive's website and features news items, interviews and sponsored editorial profiles. ukactive will support the programme with an extensive campaign targeting their members.
For more information, contact Nina-Harrison Bell on Nina.Harrison-Bell@itn.co.uk.
To watch the programme, click here.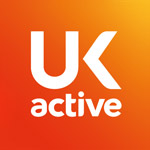 More People More Active More Often