The Sport Environment and Climate Coalition (SECC) has created a 'one-stop shop' for key resources on sports sustainability
A group of leading organisations in the sport, recreation and physical activity sector have launched a new collaborative resources hub aimed at supporting the sector to reduce its environmental impact and improve sustainability.
SECC works to harness the sector's collective resources to help reduce the environmental impact of sport, recreation and physical activity and contribute to the UK's transition to net zero.
The SECC Resource Hub serves as a one-stop shop for the most relevant resources on sustainability and sport.
This carefully selected set of resources has been brought together to assist those who want to take positive action, regardless of where they are on their sustainability journey.
From clubs to venues, anyone involved with sport can engage with sustainability issues and make meaningful change.
Huw Edwards, CEO of ukactive, said: "The physical activity sector is determined to play its part in the biggest challenge of our time, by reducing our environmental impact and supporting wider efforts to reach net zero.
"Operators and suppliers in our sector support millions of people to be active every year, and we must work together to ensure they can continue to serve future generations in all communities.
"The SECC Resource Hub provides a new source of information for organisations of all sizes that want to reduce their environmental impact by adopting more effective methods and practices.
"Not only is it the right thing to do for our planet, but by changing the way we operate we can secure the long-term sustainability of the sector and meet our ambitious targets."
A spokesperson for SECC said: "The climate and biodiversity crisis requires every part of our society to understand their environmental impacts, including sport.
"The effects of climate change are having increasing levels of disruption at both the professional and grassroots level.
"The launch of this resource hub demonstrates the sector's continuing dedication to positive climate action and the safeguarding of our planet for future generations."
Click here to start exploring the SECC Resource Hub now 
About the Sport Environment and Climate Coalition (SECC)
SECC's membership is UK-wide and includes Active Partnerships; Association of Public Service Excellence (APSE), Sport and Recreation Alliance; ukactive; British Association for Sustainable Sport (BASIS); Sport England; Sport Northern Ireland; Sport Scotland; Sport Wales; and UK Sport. Read the SECC's statement on climate change and sustainability here.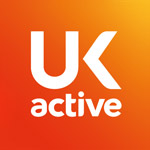 More People More Active More Often