Nike and ukactive Kids have announced the expansion of the Active School Hero award from London to Birmingham, to recognise more physical activity champions in schools.
After a successful debut year which saw Innogen Fryer, a Year 3 teacher from Hackney, crowned the Active School Hero for 2019, the award returns this week to celebrate inspirational primary school staff working hard to improve children's activity levels.
Research shows that active children are healthier, happier and more successful. They also perform better at school and have improved social skills.
But more than a third of children and young people across London are active for fewer than 30 minutes a day – that's less than half the minimum amount of daily activity recommended by the World Health Organisation.
The Active School Hero initiative launched in Birmingham on Monday (24 February) to identify 'heroes' from all of the 10 Birmingham constituencies and launches in London next Monday (2 March) in every London borough.
The award will also recognise one overall Active School Hero for each city who is making an outstanding contribution to getting kids moving.
Kare Adenegan, British Paralympian and Nike athlete supporting Active School Hero, said: "It's so important to have people who encourage and provide positive voices to ensure everyone is included in sport and physical activity.
"There will be so many examples of teachers in London and Birmingham who are doing this, so it's great that they are getting recognised. It's so important to have someone who helps you believe in yourself."
Abbie Scott, a Harlequins and England rugby player and Nike athlete supporting Active School Hero, said: "The most important coaches are those who help you get into sport and activity when you're young.
"I was introduced to rugby at primary school by Alan Gray. Without him I wouldn't be playing the sport. People like him help develop the person and the athlete: be it team work, discipline or communication."
Nike and ukactive Kids will review nominations in partnership with Sport England, Women in Sport, the Youth Sport Trust, the Greater London Authority, Activity Alliance, the Association for Physical Education, London Sport, Sport Birmingham, The Active Wellbeing Society and UK Coaching.
The most inspirational and impactful nominations will be selected and celebrated at their school, with the winner from each London borough and Birmingham constituency chosen to receive special recognition.
Borough and constituency winners will receive professional development from Nike and the Youth Sport Trust, as well as tickets for their class to attend an elite sporting event. The city-wide winners will receive these awards plus an exclusive visit to their school from elite Nike athletes.
Any adult can nominate one or more local hero from February to 17 April by visiting activeschoolhero.com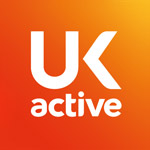 More People More Active More Often