By Jenny Patrickson, Managing Director at Active IQ
Our industry doesn't stand still and neither should we. Learning and development are essential to a competent, capable and adaptable workforce. Yet it will take more than a few CPD courses to address the barriers facing the physical activity sector.
Further education options are in a state of flux, while entering the industry via the apprenticeship route remains confusing and challenging for many. If we're not careful, we will lose some of the brightest candidates to other industries where their training, career pathways and progression are more clearly mapped.
To help address this, we have joined forces with ukactive to establish a Learning & Development Network which aims to explore topical issues facing the physical activity sector. We want to engage as comprehensively as we can with employers, employees and the education community to ensure we produce cutting-edge, fit-for-purpose products and services that meet the needs of all stakeholders.
The Learning & Development Network aims to:
Become a major discussion and networking platform for key L&D stakeholders
Create debate and outputs that support the sector's understanding of complex and topical issues
Discuss key issues and agree consensus to drive tangible change
Attract a broad range of employers, large and small, alongside CIMSPA
Engage with employees
Seek the views of educators/assessors, ensuring a full collective of stakeholders are heard.
By breaking down barriers and bringing together employers, employees and educators we hope to form a 360-degree view of our sector's problems and priorities. From there, we can join the dots to produce qualifications, resources and content that is truly reflective of what our sector requires.
Top of the agenda will be addressing apprenticeships and participation in further education specific to our sector. Like many other industries, the apprenticeship levy and difficulties faced by some SME employers when drawing down funding are putting barriers in the way.
Added to this, the cuts to government-funded further education is affecting the number of individuals entering our sector's workforce. It won't be long before this reduced opportunity for younger individuals to start a career in our sector has a negative impact on our industry.
The emphasis in recent years has been on the employers and we need to balance their concerns and views with those of employees – especially those harder-to-reach, self-employed, physical activity professionals who make up such a significant part of the workforce.
By inviting opinions from a broader range of employers and individuals that work within our sector we hope the Learning & Development Network forums will accurately reflect the industry's needs.
The half-day forums will take place on a quarterly basis, with the first four topic areas as follows:
Meeting the needs of employees: identifying skills gaps, needs, requirements and trends
Meeting the needs of employers: focus on apprenticeships and end-point assessment
Meeting the needs of educators/training providers: assessing education and training
Deep dive into knowledge and skills required for working with clients living with long-term conditions.
We will use the ukactive Communities of Learning online platform to share the forum outcomes and invite further discussion and insight on the topics covered.
More details will follow on forum dates and I would urge you to engage in this process either as a direct contributor to the live forums or as part of our wider audience.
It's early days but we are utterly convinced that consultation is required with employers, employees and educators. Once their combined voices are heard, we can start to influence the learning and development opportunities that are available – or need to be created – to support the needs of the industry.
Only then can we successfully facilitate solutions to ensure education is acknowledged and valued as a significant contributor to a competent, capable and adaptable workforce.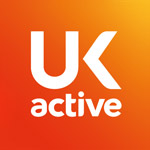 More People More Active More Often