Following the Prime Minister's and First Ministers' announcements today (22 September), ukactive has provided the following summary of outcomes affecting fitness and leisure facilities across the nations, that come into force from Thursday, 24 September. Please be aware that the local restrictions apply on top of the measures outlined below.
In England:
If you offer/have a restaurant/café/bar, this now has to be table service only and must be closed by 10pm. Your staff in these areas must wear face coverings, and patrons should wear a face mask at all times unless seated at a table.
Adult indoor sport is limited to six people – but does not include group exercise.
While gyms and facilities were not explicitly referenced with regard to firmer rules on face coverings, we will seek further clarification on this.
In Scotland:
As above.
Restrictions on meeting in indoor public spaces remain in place – this does not include group exercise.
In Wales:
To be announced this evening (22 September).
It is a mark of the work done by the sector in ensuring facilities are safe that Covid-19 prevalence remains extremely low across the physical activity sector, and as such the sector is able to continue to operate.
ukactive will continue to work with decision-makers across all nations to represent the sector in all decision-making processes, and to make sure we continue to receive the support the sector needs, as has been promised to other sectors today. Being physically active continues to be essential to the UK's recovery from Covid-19, and our sector is safe to deliver this.
For more operational guidance, visit the ukactive COVID-19 hub.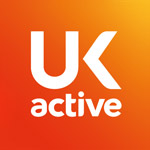 More People More Active More Often