By Dr Michael Brannan, National Lead for Physical Activity, Public Health England
The title of this blog quotes the Chief Medical Officer, Professor Chris Whitty, during the COVID-19 lockdown, who echoed Hippocrates words over 2,000 years ago that "walking is a man's best medicine". Prioritisation of physical activity has never been greater among the public and leaders. The Great British Week of Sport provides a focal point to strengthen the partnership between health and physical activity sectors, and utilise this to increase activity and reduce inequalities.
It is the best of times, it is the worst of times
It is 'the best of times and the worst of times' for physical activity. Over two in three people say it is important to exercise regularly and helps manage their physical and mental health, but physical activity levels appear to have gone down due to COVID-19. Additionally, this decline has not been equal across the population, with greater declines in those already suffering inequalities in physical activity, including adults with a disability or long-standing health conditions or illness, who were already twice as likely to be amongst the least active.
But the latest (pre-COVID-19) Active Lives Survey showed our ability to get people active and close inequalities gaps. A new analysis also showed community activity generates £85.5bn social and economic benefit annually, including £9.5bn in mental and physical health benefits.
Resources to support the nation to keep active
Public Health England (PHE) has launched its latest Better Health campaign, with a specific focus on encouraging and supporting adults to get active. A dedicated physical activity hub enables access to PHE resources such as the 'Active 10' walking and 'Couch to 5k' running apps, as well as signposting to wider resources and opportunities for beginners.
The award-nominated We Are Undefeatable campaign also has targeted information to encourage people with long term conditions to be active, as well as resources for professionals.
Leadership and collaboration across healthcare and physical activity sectors to support people with health conditions
One in four people would be more active if advised by a GP or nurse. PHE and Sport England developed the national Moving Healthcare Professionals Programme to increase the knowledge of healthcare professionals to make brief advice on physical activity common practice. It provides free training and resources proven to increase knowledge, skills and confidence (to find out more, contact physicalactivity@phe.gov.uk).
The physical activity sector has proven experts at encouraging and supporting people to engage in community physical activity and working in partnership across sectors is crucial. Successful local collaborations have been established, including Sport England's Local Delivery Pilots. Sectoral leadership also includes the CIMSPA Working with People with Long Term Conditions Professional Standard, UK Coaching resources for coaches and Activity Alliance guidance on taking a person-centred approach.
PHE and Sport England are continuing to develop work to support cross sector coherence and collaboration. The National Centre for Sport and Exercise Medicine (NCSEM) in Sheffield is leading the #EasierToBeActive national conversation with people across professional and lived experience, to remove barriers and implement what works to make it easier for people with health conditions to engage in community activity opportunities.
The Faculty of Sport and Exercise Medicine is leading the development of a medical consensus statement about the risk of getting active with a health condition. The aim is to support professionals in the knowledge that for most people with a health condition the risks are no different than for others of a similar fitness level.
"There is no situation, there is no age and no condition where exercise is not a good thing." Let's work together to get everybody active every day to improve the lives of individuals and our communities.
For more information about the Great British Week of Sport, including finding an activity or registering your event, click here.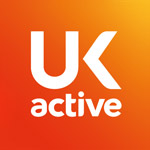 More People More Active More Often