ukactive has called for the physical activity sector to demonstrate the highest standards of health and safety, as many gyms and leisure facilities prepare to reopen in England tomorrow (25 July).
With the final preparations in place for many members to reopen their doors, ukactive has reinforced the collective responsibility and accountability of operators to follow the Government's guidance and maintain the high operational standards demonstrated pre-opening.
In order to reopen legally, gyms and leisure facilities must meet the requirements set out in the guidance, called 'Operating safely during COVID-19 for providers of grassroots sport and gym/leisure facilities', which includes a focus on maintaining social distancing and cleanliness.
The guidance was shaped in collaboration with ukactive, acting in consultation with its members, who proactively proposed practical, responsible and safe measures for the reopening of facilities, shown within ukactive's recommended framework.
ukactive is offering support throughout reopening, with a Fit Together campaign and toolkit for operators, as well as instructional webinars to provide expert guidance. The sector's COVID-19 Impact Report will also be updated to show revised modelling for the recovery.
However, some facilities will remain closed and some will only reopen services in a phased manner, due to ongoing financial pressures or the viability of reopening with COVID-19 restrictions such as social distancing in place.
ukactive continues to call on the Government to support both public and private sector operators, with key policy calls on taxation, regulation and dedicated funding.
They include changes to planning regulations to allow physical activity and leisure providers to apply for 'change of use' more easily. Alongside this, VAT relief and the continuation of the business rate holiday would help stimulate and revitalise our high streets and towns. And for public leisure, local authorities require urgent ring-fenced funding from the Government to keep these vital community facilities afloat.
Huw Edwards, CEO of ukactive, said: "We are excited that tomorrow many of our members in England will reopen their doors to the public, welcoming people back to their favourite workouts, activities and sports, in a safe environment.
"Our sector deserves huge credit for taking a proactive approach throughout lockdown, from helping to keep people active with online workouts to supporting our NHS with resources and donations, as well as its hard work in preparing its workforce and facilities for reopening.
"Our members now have the opportunity to demonstrate their commitment, responsibility and accountability for public health, by maintaining the highest possible standards of health and safety.
"While reopening is an important milestone, we are not yet out of the woods and some facilities and services will remain closed due to the ongoing financial pressures and restrictions caused by COVID-19.
"We continue to call for urgent engagement and clarity on the reopening plans in Scotland and Wales.
"We must prioritise the sector's role in the UK's recovery by providing the financial and regulatory support that physical activity businesses need to maintain their futures and help reduce our health inequalities.
"Our gyms and leisure centres help form the fabric of our society, and today they are needed more than ever to strengthen our physical and mental resilience to COVID-19, as well as the underlying health conditions that have made this virus so deadly."
Facilities in England were forced to close following the Government's announcement on 20 March, meaning more than 10 million members have been unable to access some of their favourite sports, activities and workouts.
Many operators have been able to offer online products and services during lockdown, and consumer polling showed that 84% of members said they will return to their gym or leisure centre once reopened, with 27% of non-members saying they would now sign up once reopen.
To view the official Government guidance and download ukactive's supporting documents, visit the ukactive COVID-19 hub.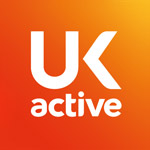 More People More Active More Often