ukactive has issued the following statement today (23 July) following reports of a delayed reopening of leisure facilities in Scotland
Huw Edwards, CEO of ukactive, said: "The continued delay to reopen gyms and leisure centres in Scotland is damaging the sector and threatening its future.
"This delay also risks weakening Scotland's recovery from COVID-19 by undermining a sector that can have a positive effect on fighting this virus.
"The Scottish Government must continue to work with the sector to set a clear path forward for reopening, providing the necessary clarity.
"Crucially, it should take up the offer to visit facilities and see first-hand the mitigating measures that are being put in place to manage social distancing and cleanliness, after similar visits were conducted successfully in England.
"The sector must be supported to prevent facility closures, significant job losses, and strengthen the health of people across Scotland."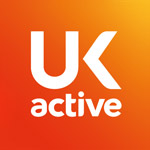 More People More Active More Often