ukactive Kids and Nike have today (5 July) revealed the nine regional winners for the Active School Hero Award, an initiative which recognises primary school staff across England making an outstanding contribution to getting kids moving.
Over 900 nominations were received during an eight-week period from April to June, with inspirational stories received from across England. The award aims to shine a light on individuals who inspire children to be active in what has been a challenging year for the mental and physical health of young people, due to the COVID-19 pandemic.
Active School Hero was created to celebrate and support inspirational primary school staff working hard to improve activity levels in England.
Research shows that active children are healthier, happier and more successful. They perform better at school and have improved social skills. However, nearly half of children and young people across England are active for fewer than 60 minutes a day which is why it is so important to recognise these role models.
The nine finalists were selected following a panel of judges made up of representatives from ukactive partners including the Youth Sport Trust, Sport England, London Sport and Women in Sport.
The nine regional winners are:
East Midlands: Ell Robinson, Class Teacher and Sport Lead, Archbishop Cranmer Church of England Primary Academy, Nottingham.
East of England: James Smith, Sports Leader, R A Butler Academy, Saffron Walden.
Greater London: Gilbert Graham, Coach Manager, Stillness Junior School, London.
North East: Joe Danquah, PE Teacher, Byker Primary School, Newcastle.
North West: Carol Bambroffe, HTLA, Moorside Primary Academy, Manchester.
South East: Kai Lewis, Teaching Assistant, Greenway Primary and Nursery, Berkhamsted.
South West: Abby Miles, PE, Sport and Health Lead, Perry Court E-ACT Academy, Bristol.
West Midlands: Ross Wagstaff, PE Teacher, All Saints C of E Academy Bedworth, Bedworth.
Yorkshire and the Humber: Alexandra Trenholme, Admin Assistant, Thirsk Community Primary, Thirsk.
Each regional winner will receive a one-hour training workshop for their continuing professional development, delivered by experts from the Youth Sport Trust.
Following an interviewing process with the finalists, the national winner of the Active School Hero Award will be announced at a virtual ceremony taking place on Tuesday 20 July, featuring Paralympic Champion and ukactive Chair, Baroness Tanni Grey-Thompson, and Team GB Paralympic champion, Richard Whitehead MBE.
The Active School Hero Award is backed by Team GB Paralympic Champion Richard Whitehead, and primary school teacher, British hurdler and Olympician Jessie Knight.
Richard Whitehead MBE, Team GB Paralympic champion, said: "The Active School Hero award is such a fantastic way to celebrate the many unsung heroes in our primary schools who help inspire kids to be active.
"With nearly 1,000 nominees, there are so many wonderful stories about how school staff have been motivating children to be physically active during this incredibly challenging year.
"It's been great seeing all the positive stories and nominations on social media and I look forward to congratulating the winner when they are announced later this month."
Jessie Knight, Team GB 400m hurdler and primary school teacher, said: "As a primary school teacher and an athlete, I know how much influence my colleagues can have encouraging pupils to be active and how much the kids benefit from that.
"One of my school teachers, Mr Bezodis, really encouraged me to enjoy being active and playing sport. I didn't know it at the time but that was the start of my journey to becoming an Olympic athlete.
"It's been fantastic to hear so many heart-warming nominations for our Active School Hero award from all over the UK and I can't wait to see who wins."
Huw Edwards, CEO of ukactive, said: "Huge congratulations to our nine regional finalists, and we hope that their schools, pupils and local communities are all very proud of them.
"Our primary schools have had an incredibly tough period during the pandemic but through the dedication and innovation of these unsung heroes, many pupils have been supported to keep active.
"We know that Active kids are healthier, happier and more successful and they perform better in their classrooms, communities and future careers.
"I am so proud that we can showcase staff members who are passionate, and committed, to keeping children active, ensuring they receive the lifelong benefits of being active."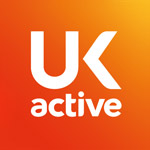 More People More Active More Often