ukactive and Community Leisure UK (CLUK) have today (5 July) strengthened the collaboration between the organisations by announcing a new working partnership.
The member organisations have signed a Memorandum of Understanding (MOU), formalising their relationship at an important moment for the survival, recovery and development of the sector.
ukactive and CLUK have a long history of collaborative working but have become even more aligned over the past year, working on behalf of the collective memberships for the survival and future of the fitness and leisure sector.
The signing of the MOU reflects the growing relationship between the organisations and a shared vision to ensure the sustainability and growth of community leisure.
While they have welcomed the full reopening of the sector, albeit with restrictions in place, the partners remain focussed on the ongoing survival and growth of community leisure in the immediate aftermath of the pandemic.
Leaders from the organisations will collaborate on plans to support members and wider stakeholders to thrive, grow and learn following the pandemic.
Huw Edwards, CEO of ukactive, said: "We are proud to announce our new partnership with Community Leisure UK, which will strengthen our bond and build upon the collaborative work of our organisations over recent years.
"Community leisure facilities and services are essential for the health and wellbeing of our nation, as we have demonstrated repeatedly in our joint lobbying of the Government during the pandemic.
"As our sector continues its survival and recovery from the pandemic, it is vital that we work together with our sector partners to ensure we maximise the benefits and opportunities provided by our work and our collective membership."
Kirsty Cumming, CEO of CLUK, said: "After working with ukactive for a number of years, I am delighted that we have formalised our partnership and we look forward to working closely on future plans for our sector's development and growth.
"We have many shared ambitions, concerns and priorities where we can collaborate and share resources to work more effectively and efficiently on behalf of the sector.
"As we begin to emerge from the shadow of COVID-19, we will continue to support our memberships together, ensuring that we speak with one voice as an industry, continuing the united front demonstrated during the pandemic."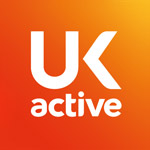 More People More Active More Often