A coalition of leading bodies in the physical activity sector has written to the Government calling for urgent support to save leisure facilities from going under as they face a rise in energy costs of up to 150% on last year.
ukactive, the Local Government Association, the Chief Cultural and Leisure Officers Association (CLOA), Swim England, the Chartered Institute for the Management of Sport and Physical Activity (CIMSPA), the District Councils' Network (DCN) and Community Leisure UK (CLUK), sent a letter on Monday to Michael Gove and Nadine Dorries – the Secretaries of State for the Department for Levelling Up, Housing and Communities and the Department for Digital, Culture, Media and Sport respectively.
In the letter the organisations issue a stark warning about the consequences if facilities do not receive urgent relief from the Government.
In a survey* of ukactive members, public leisure operators were asked about the impact on their facilities if there is no financial support to mitigate against the increases and projected increases to energy costs over the coming months.
Up to 79% of public leisure facilities say that without support they are 'likely' or 'extremely likely' to cease operations within the next six months**.
It means that hundreds, potentially thousands, of leisure centres, gyms and swimming pools may be lost as a result of huge rises in energy costs, which are estimated to have risen from a sector total of £500m in 2019 to between £1.0bn and £1.2bn in 2022.
Energy bills have increased by 150% compared to last year, and in 2023 are forecast to rise by 185% compared to 2021.
Other findings showed that over the next six months:
85% of facilities surveyed stated that they are likely or extremely likely to reduce services.
63% of facilities surveyed stated that they are likely or extremely likely to reduce staffing levels.
78% of facilities surveyed stated that they are likely or extremely likely to increase customer pricing.
All operators said they would be 'likely' or 'extremely likely' to increase customer pricing within the next 12 months, and all said they would cease operating within 18 months if no support is provided.
It means thousands of essential facilities are at risk and consumers are facing rising costs for health and fitness services during the cost-of-living crisis.
In the letter, the coalition of organisations says: "We are writing to request your commitment to being part of urgent talks with local government leaders and industry groups to address the impact of the energy crisis on the fitness and leisure sector, and that these discussions begin in the coming days.
"Whilst we appreciate this is a crisis that is impacting all aspects of our economy and society, the projected figures we set out in this letter forecast the collapse of parts of the sport and physical activity infrastructure in this country over the coming months – at a time when the nation will be taking inspiration from the Commonwealth Games in Birmingham.
"They document the extreme pressure elements of the sector are under right now, especially operators of swimming pools with high energy dependency.
"The implications of these very important services ceasing to operate, especially given some provide statutory services, will not only be business failure and job losses, but the restriction of vital health and wellbeing services for millions of people of all ages and all backgrounds that are a core part of levelling up the UK.
"We hope the scale of this situation is fully understood, and that you will join us in bringing our collective energy, urgency, and focus to bear on this issue which will impact communities across the UK."
The letter ends with a call to begin urgent discussions over the coming days to review all possible options open to the Government, including offsetting the growing financial pressures using the following measures:
An in-year grant with an increase to the local government settlement from 2023/24 to ring-fence and protect public leisure facilities.
An immediate review of sector taxation and regulation, that minimises other outgoing costs, with longer-term business tax reform to collectively support the sustainability and growth of the sector.
Support for a move to non-carbon intensive heating methods.
The annual contribution of sport and physical activity to the economy is £13bn and it provides 400,000 jobs, while also delivering £450m annual savings to healthcare, by preventing 30 million additional GP visits, according to research by Sport England and Sheffield Hallam University.
Huw Edwards, CEO of ukactive, said: "Many of our members have told us that rising energy bills have put them at real risk of closure. We need the Government to act, or these essential facilities will start to disappear from our communities very quickly, just as the UK prepares to host the Commonwealth Games this summer."
Cllr Gerald Vernon-Jackson, Chair of the Local Government Association's Culture, Tourism and Sport Board, said: "Public leisure facilities are relied on by those on lower incomes and the breadth of leisure and health activities offered is often not economically viable for the private sector to provide. This is particularly true of swimming pools, which are relied upon by 72% of primary schools to deliver their statutory duty for essential water safety skills and learning to swim.
"Councils are working incredibly hard to prevent centres from closing, and understand that many people are facing rising individual costs, so have no desire to increase prices if it can be avoided."
Debbie Kaye, Chair of CLOA, said: "Public swimming pools and leisure facilities are treasured assets for many communities: 85% of young people learn to swim in local authority pools, and 86% of people prefer to exercise in leisure centres. We know that Covid-19 has widened activity inequalities in some groups, yet there has been a strong return to leisure centre use by people from more deprived backgrounds.
"The energy costs crisis could not have come at a worse time, and unplanned loss of provision may be irrecoverable, hitting disadvantaged communities hardest. Recognising the challenge for local authorities and partners to find ways of providing more sustainable local leisure offers, CLOA supports this combined call for action, asking the Government to acknowledge the priceless role such facilities play, and the implications of not taking action – both in the short- and long-term."
Jane Nickerson, Chief Executive of Swim England, said: "The findings from the survey of pool owners and operators paints a very stark picture of the future for our swimming pools and leisure centres, with price hikes, service reductions and pool closures on the horizon. The number of organisations coming together to highlight the seriousness of this issue for the health and wellbeing of our nation must be a wake-up call to government that an urgent solution must be found to support these vital facilities."
Kirsty Cumming, CEO of Community Leisure UK, said: "As charitable trusts, our members' business models are based on reinvestment in facilities and services and not in carrying huge cash reserves. They are in a fragile position, exacerbated by a stagnation in customers returning post-Covid, reducing management fees from local authorities – who face their own financial troubles – as well as rising costs for energy. They need financial support urgently."
Tara Dillon, CEO of CIMSPA, said: "These are alarming statistics and it is imperative the government acts quickly to support these facilities, which so many people rely on for their physical and mental wellbeing. We are especially concerned that around 75% of any job losses that result from closures will be among young people aged 16 to 24; a group already struggling with higher levels of unemployment than older cohorts."
To read the full letter, click here.
To support the coalition, please email or write to your MP with your concerns. Find your MP here.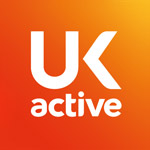 More People More Active More Often