ukactive Kids, in partnership with Nike, has today (31 May) announced the eight finalists for this year's Active School Hero Award, recognising their efforts to get pupils active.
The Active School Hero Award was created to shine a spotlight on the amazing work of primary school staff and activity providers working in schools to create fun environments for children to be active.
Studies have shown that physically active children do better in school – and in life – and it is where school staff can make a real difference, not only teaching, but motivating, empowering and inspiring children to get active and realise their full potential.
Now in its fourth year, the Award began in London before spreading to all regions in England in 2021. This year marks its full UK launch, with nominations received from schools in England, Scotland, Wales and Northern Ireland.
The entries were whittled down to a shortlist of 20 nominees and then reviewed by a judging panel made up of representatives from, Sport England, afPE, The Daily Mile, Women In Sport, London Sport and Active Scotland and ukactive, in order to choose two winners for each of the four nations.
The eight national finalists of the Active School Hero Award 2022 are:
England
Jonny Lee, Red Oak Primary School, Suffolk.
Jonny goes above and beyond to support the children of Red Oak Primary School and the wider community to be physically active and he has played a fundamental role in the school's sporting success.
Issachar Nicholls, Ravenstone Primary School, London.
Issachar has multiple roles in the lives of the children at school. He is a teaching assistant and also runs a multi-sports and football coaching club called Balham Ballers.
Scotland
Danny Hubbard, Burntisland Primary School, Fife.
Danny has been using sport as a tool for engaging children in school and celebrating their achievements. Danny is the go-to person in the school for anything sport- or activity-related and has given up many lunchtimes and time after school to run a variety of clubs for the school's 500 pupils.
Shani Davidov, Kirknewton Primary School, near Edinburgh.
Shani is an energetic, enthusiastic and inspiring teacher who always goes above and beyond her role. She builds positive relationships with pupils, recognises children who require additional support and continually encourages children to challenge themselves and give things a go.
Wales
Angharad Evans, Aberdare Town Church Primary School, near Merthyr Tydfil.
Angharad inspires the pupils by promoting exercise and healthy living. She organises after-school clubs from girls football to dance and yoga. She also developed sports ambassadors in school who promote being active among their peers.
Morgan Harris, Penyrheol Primary, near Swansea.
Morgan created 'Mr Ffit', who combines enthusing children to take part in fun physical exercise, and to think about their mental health and healthy eating. Sessions are lively and tailored to the age of the audience.
Northern Ireland
Nula Breen, St Mary's Primary School, Draperstown.
Nula is a keen runner and cyclist and does not allow her own diagnosis of rheumatoid arthritis to hold her back. There are a number of ways she works to ensure the children are healthy and active, however, two outstanding projects, organised and run by Nula deserve a mention – 'My Marathon' and the school garden.
Emma Toner, St Teresa's School, Belfast.
Emma has worked at the school for more than 18 years. Throughout this time she has shown a passion for promoting physical activity in the school. In 2019, she introduced The Daily Mile to the school and continued to promote this during lockdown.
The eight finalists will be invited to the ukactive Awards ceremony at The International Convention Centre in Birmingham on Thursday, 30 June 2022, where the overall UK winner will be announced.
Huw Edwards, CEO of ukactive said: "We are delighted that this year we have seen so many outstanding nominations from all over the UK, which really shows the army of Active School Heroes we have in our primary schools.
"Congratulations to every Active School Hero who was nominated for the award, you should be proud to be recognised for your contribution to keeping children happy, healthy and active.
"These heroes play a vital role in making sure that children are able to benefit from physical activity, which must form a cornerstone of school life for the health and wellbeing of the next generation.
"We look forward to meeting the finalists at the ukactive Awards this summer and celebrating the incredible work they do every day."
Dan Burrows, Nike's Senior Director of Social & Community Impact, EMEA, said: "It is an honour to recognise the work of primary school staff and coaches across the Four Nations with our Active School Hero programme.
"As we return to sport, it's more important than ever for kids to be physically active. The coaches we have shortlisted inspire us with the commitment and fun they bring to engaging all kids in sport.
"Daily, they leverage the power of play to help young people realise their potential and transform their lives. Nike is proud to recognise and celebrate their contribution in their respective communities."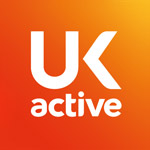 More People More Active More Often