ukactive has today (9 January) revealed the new faces that will represent the sector as part of its governance structure, with six additions to sit on ukactive's Membership Council and Supplier Council.
The new council members were elected following a six-week application and voting process which ran throughout December 2018, offering a fresh injection of expertise and ideas from ukactive's membership.
The Membership Council is the formal voice of the membership base in ukactive's governance, reporting to the Board, and addressing the sector's most pressing issues, while the Supplier Council acts as the mouthpiece for the huge array of suppliers across the sector.
The Membership Council welcomes four new members, with Ben Beevers, Julie Russell, Chris Sharman and Jamie Bunce set to bring their experience to the table.
Everyone Active's Ben Beevers joins as Member for Local Authority Leisure Management Contractors and, with a strong background in evidence-based policy-making, arrives ready to identify and tackle issues of reputational risk within the sector.
Julie Russell is elected as Member for Local Authorities, bringing extensive connections to local government as a current CLOA Board Member and a professional with long-term ties to local authorities across the country.
Chris Sharman, of iKidz Consultancy, will help to provide a voice for the children and young people agenda within the Membership Council. He is elected as Member for Children's Activity Providers, drawing on his experience working with top companies across the world to get more children active.
Jamie Bunce, CEO of Inspired Villages, is elected as the Member for Wider Activity Providers. As Chief Executive, Jamie has overseen pioneering programmes to support wellness in residents and staff at Inspire Villages, and will bring his passion for wellbeing to the Membership Council.
The Suppliers Council saw two new faces elected; Abigail Harris and Ian Cotgrave, while  Wendy Coulson and Dr Jacquie Lavin retained their seats.
Both Councils feed into ukactive Board meetings through Membership Council Chair Phil Rumbelow.
The full makeup of the Membership Council are as follows (newly elected in italics):
Phil Rumbelow, Jubilee Hall Trust, (Chair), elected Member for Leisure Trust
Andy Thompson, Anytime Fitness, elected Member for Private Fitness Multi-Site
Ben Beevers, Everyone Active, elected Member for Local Authority Leisure Management Contractor
Julie Russell, Wakefield Council, CLOA representative, elected Member for Local Authority
Chris Sharman, iKidz Consultancy, elected Member for Children's Activity Provider
Jamie Bunce, Inspired Villages, elected member for Wider Activity Provider
Dave Courteen, Mosaic Spa & Health Clubs, (Deputy Chair) elected Member for Private Fitness Independent
Lisa Dodd Mayne, Director of Sport & Active Communities, University of Warwick, elected Member for Educational Facility
Andrew Denton, Outdoor Industry Association, elected Member for Outdoor Activity Provider
Robert & Hilary Rowland, BoomCycle, Shared seat as elected Member for Indoor Group Exercise Provider
The new line-up for the Suppliers Council are as follows (newly elected in italics):
Marketing, Communications or PR Company:
Abigail Harris, Managing Director, Big Fish PR
Dawn Tuckwell, Director, Action PR
Licenced Based Activity Provider: Wendy Coulson, CEO, Les Mills UK
Health, Wellness or Nutrition Provider: Dr Jacquie Lavin, Head of Nutrition and Research, Slimming World
Professional Business Service: Ivan Stevenson, Director, DFC
Fitness Technology Provider: Dave Wright, CEO, MyZone (Supplier Council Chair)
Architect, Designer or facility 'Kit out' Supplier: Ian Cotgrave, MD, Creatability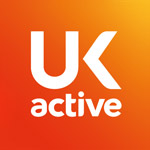 More People More Active More Often