Sheffield-based Graves Health & Sports Centre, managed by Places Leisure on behalf of Sheffield City Council, has won three categories of the Yorkshire LTA (Lawn Tennis Association) Awards.
The centre picked up the Yorkshire Community Award and Yorkshire Disability Award, while Head Coach Sam Salt took home Yorkshire's Coach of the Year.
Places Leisure and the LTA are both members of the ukactive Strategic Partner Group, which is helping to grow partnerships between leisure operators and national bodies for sport.
Graves Health & Sports Centre was nominated for the awards due to its work developing tennis in Sheffield and Yorkshire. In two-and-a-half years the Centre has oversaw strong growth in tennis, with participation rising from 169 to 604, helping to nurture local talent.
The centre aims to make tennis a sport for everyone, engaging beginners and younger children with free sessions through 'The Great British Tennis Weekend', and offering tennis programmes for those with learning disabilities and sessions for wheelchair users.
Alasdair Ford, Sports Development Manager for Graves Health & Sports Centre said: "We are delighted to receive this recognition by the LTA for the growth and development of tennis that we have achieved this year and would like to thank all of our tennis players, their families and staff for supporting Graves Health and Sports Centre.
"With help from the LTA we have been able to nurture tennis talent within Sheffield from grassroots to performance level."
Graves is also part of Sheffield City Council's Move More strategy, aiming to make Sheffield the UK's most active city by 2020. It aims to maximise tennis participation across the city, working in partnership with local schools, clubs and community project organisations.
Cllr Mary Lea, Cabinet Member for Culture, Parks and Leisure at Sheffield City Council, said:  "We are so pleased to hear about the success of our leisure partner Places Leisure – they deserve this recognition for all their hard work.
"They have more than tripled the number of participants in their tennis programme over the last two and a half years by ensuring tennis is available to everyone. This can only be a good thing for the people of Sheffield."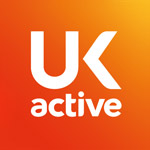 More People More Active More Often