Getting more older people active represents a major avenue for growth in public leisure, according to new research from ukactive and the DataHub which shows they make up 12% of members, compared to 22% of the population.
Figures published today (25th June) in Moving Communities: Active Leisure Trends 2019 reveal that while the proportion of older members has increased slightly over the past two years (from 7% to 8%), there is still major room for growth in attracting older customers.
The research comes as the UK's ageing population continues to stretch health and social care budgets, with public leisure poised to become the preventative front-line for the NHS.
The third iteration of the annual report offers unparalleled insight into how leisure facilities across the UK are evolving to meet emerging consumer demand.
This year's report is based on more data than ever before, encompassing more than nine million members and 246 million individual visits across 596 leisure centres over the past three years.
Other key insights from the report include:
UK leisure members are more diverse than Britain in general, with ethnic minorities making up 26% of leisure centre members compared to 14% of the general population.
Females continue to make up the majority of leisure centre members, growing by 1 per cent over the past year, to 54% of members in 2019.
Swimming continues to remain the most popular activity, making up 42% of visits.
Aerobics and spin classes were the two most popular group workouts, making up 11% of visits, followed closely by yoga classes at 7%.
You can view the full report here.
ukactive acting CEO Huw Edwards said: "Our latest Moving Communities report offers unprecedented insight into the consumer habits and trends driving public leisure in the UK, allowing the sector to better understand the people they serve.
"As pressure mounts on the UK's health and social care systems, it is vital that we get older people moving more, allowing them to lead healthier, happier lives in their later years.
"This report shows there is a major opportunity for the physical activity sector to grow the market and meet the needs of older people who are not as active as they should be."
DataHub Director Utku Toprakseven said: "DataHub is delighted to power the third Moving Communities report which offers the industry unrivalled insight into activity trends and consumer behaviour.
"By analysing member data and layering with population trends, we can see the potential for growth in key demographic segments, particularly in the older adult market. Through analysis of activity data, operators can understand which sports and groups workouts can most effectively engage with this segment and which are most effective at generating social value in health and wellbeing.
"What is most important is that operators and the industry as a whole action this insight to develop an offer which serves the entire community and that we work collaboratively to move forward the national debate about the role sport and activity can play in achieving positive health and wellbeing outcomes."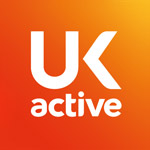 More People More Active More Often