The Sport and Recreation Alliance and ukactive have today (3 December) announced the representatives from the three main political parties who will speak at the sport and physical activity hustings tomorrow night.
The speakers will be Tom Watson, the Deputy Leader of the Labour Party; Nick King, former Special Adviser to Sajid Javid and the Conservative candidate for Makerfield, Greater Manchester; and Lord Addington, the Lords Spokesperson for Sport for the Liberal Democrats.
The invite-only debate, sponsored by School Lettings Solutions, will take place at the Kia Oval Cricket Ground on Wednesday evening, and will be chaired independently by sports journalist Matt Slater, from The Athletic.
The event will provide leaders from the sector with a chance to examine the ambitions and priorities for sport and physical activity with the political representatives.
So far, the General Election campaign has been disappointing in regards to representing the sector, failing to reflect the opportunities that physical activity can bring, despite success from our national sports teams and growing evidence of the success the sector is having combatting the physical inactivity crisis that costs the UK £20bn per annum.
Sport and Recreation Alliance CEO Lisa Wainwright said: "To be able to host an event like this for the first time, allowing us to engage in robust debate with three political figures who understand the power of sport and recreation is a wonderful opportunity for our members and guests.
"We look forward to posing questions to our speakers and to gaining an insight into how the three main political parties will use our sector as a backbone in future policy making decisions, in order to create a truly active nation."
ukactive CEO Huw Edwards said: "By bringing Tom Watson, Nick King and Lord Addington to our hustings, we have a fantastic opportunity to address the direction of political engagement with our sector and the plans so far laid out by the main parties.
"Our members are looking forward to joining this debate and challenging the parties on the role of the sport and physical activity sector in tackling some of society's biggest challenges."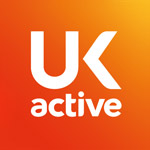 More People More Active More Often