By Geremy Sagoe, Head of Public Affairs at ukactive
In what has been dubbed the most important election in a generation, a series of eye-catching policies have been included in party manifestos as the main parties battle for the hearts and minds of a divided electorate.
While Brexit, the NHS and the economy have dominated the headlines, one issue which has received little attention in the run-up to the election is physical activity. But in light of a growing health and social care crisis, spikes in crime and anti-social behaviour, ailing high streets and disconnected communities, the role of activity as a golden thread in answering our national challenges has never been more important.
As the televised debates and door-to-door canvassing reach their climax, I examine how the party manifestos stack up when it comes to physical activity and the opportunities for the sector. 
Transforming working life
With a quarter of the adult population in the UK classed as inactive, and research showing that office workers spending eight hours a day sat at a desk are up to 60% more likely to die early from diseases such as cancer and heart disease, ingraining activity into our working lives has never been so important.
Labour has promised to help people to balance work and family life by requiring breaks during shifts to be paid and giving all workers the right to flexible working.
The Conservatives have also promised to encourage flexible working and consult on making it the default unless employers have good reasons not to. And the Lib Dems have stated that they will make flexible working a requirement for all.
With convenience often cited as a barrier to activity, the promotion of flexible working coupled with the childcare commitments outlined by some parties could prove significant in encouraging active practices.
ukactive will hold a sector-wide consultation on workplace health in the New Year, which will support the sector to feed into the workplace wellbeing priorities of a new government.
There is also an opportunity to improve the active travel opportunities for the nation's workforce, with the parties underlining the need to improve infrastructure. For example, the Lib Dems promised a nationwide strategy for walking and cycling; the Conservatives a new £350m Cycling Infrastructure Fund; and Labour pledged to increase the funding available for cycling and walking.
The major Political Parties have also sought to consider how the workforce of the future will be fit to meet the needs of a rapidly changing society. Whilst the Conservatives have committed to examine ways to improve the Apprenticeship Levy – Labour have stated they will make it easier for employers to spend the levy by allowing it to be used for a wide range of accredited training. The Lib Dems have pledged wholesale changes, expanding the levy into a wider 'skills and training levy' with 25% of the fund raised going into a social mobility fund.
With the current system being criticised for a lack of transparency and accessibility, reform is needed to make it less complex for employers and truly beneficial for learners.
Regenerating the high street
The first half of 2019 saw almost twice as many store closures as openings, according to a joint report published by PwC and The Local Data Company.
In order to reverse this high street decline and its negative impact on community wellbeing and health outcomes, Labour pledged to give local government new powers to put empty shops to good use, and the Lib Dems made a commitment to expand the Future High Streets Fund.
Following Boris Johnson's address to the CBI conference in November, the Conservatives stated they would launch a review of business rates at the first Budget and promised to cut taxes for small retail businesses, local music venues, pubs and cinemas.
The physical activity sector's ability to drive the growth of high-streets as well as its ability to support community health outcomes should make activity operators a priority sector in any review of reductions in taxes paid on the high street. This will also lead to increased employment in this area and leverage the skills of physical activity professionals to contribute more to community health.
Turning Generation Inactive into Generation Active
ukactive welcomed the Conservative Party manifesto pledge to invest £1bn over three years, with the aim of creating 250,000 extra childcare places – through schools – during the holidays for primary school-age children. With 39% of school sport facilities locked behind school gates, there is a clear opportunity to use these facilities to support the health of children and families that need it most.
The Green Party has promised to unlock the potential of these facilities by encouraging both the use of school sports facilities by the community and participation in regional and national sporting events by young people.
While Labour has not included the opening of school facilities in its manifesto explicitly, it has highlighted plans to reverse cuts to the Sure Start programme, extend childcare provision to accommodate the working patterns of all parents, as well as the desire to 'poverty-proof' schools, encouraging interventions such as breakfast clubs.
On childcare, the Lib Dems have pledged free childcare for all children with parents in work from nine months, and for all children from two years up to the time they start school.
Whether through investment in childcare, school facilities, breakfast clubs or youth services, physical activity must be central to these interventions and the new government must work with the sector to ensure investment is used effectively to instil the next generation with active habits that last a lifetime. 
Health and social care
 Leaving aside Brexit and economic policy, social care has been the most contentious area of debate during this election, with parties critiqued for their spending plans or lack-there-of.
The Tory announcement of £1 billion additional funding for social care every year until 2024/25 was labelled 'unsatisfactory' by some care experts who say that at least £8 billion a year is needed for social care in England to get it back to 2010 funding levels. But the party has also promised £74 million over three years for extra capacity in community care settings for those with learning disabilities and autism, and 6,000 more GPs in England by 2024-25, as well as 50,000 more nurses.
Labour's plans to create a National Care Service for England and promise of £10.8 billion for free personal care for over-65s have been welcomed, although its manifesto's holistic spending ambitions have been called into question by economic commentators such as the IFS.
While manifesto commitments to frontline investment in health and social care should be welcomed, any new government must ensure prevention is central to its health policy to begin to reduce the burden on the NHS and social care system. Once again, the workforce within the physical activity sector has the potential to become the front line of our health services, with the skills and knowledge to have a dramatic impact on public health.
To find out more about ukactive's policy calls for the General Election,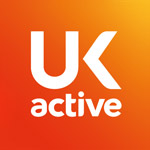 More People More Active More Often