ukactive Executive Director Steven Ward has branded Chancellor Philip Hammond's Spring Budget as a "missed opportunity" for the government to demonstrate its commitment to tackling the nation's physical inactivity crisis by investing in sector talent.
Hammond today confirmed a shake-up vocational and technical education in England which outlines a new framework for further education, and specifies 15 core areas of employment which the framework will deliver.
Sport and physical activity was not marked as one of the 15 core areas, despite equivalent sized industries such as hairdressing, catering and hospitality, being clearly named. The reforms are based on recommendations from a 2016 report into technical education by an independent panel, chaired by Lord Sainsbury.
In response to the announcement, Steven Ward, ukactive Executive Director, said: "Today's Budget represents a missed opportunity for the government to deliver clear action on its commitment to tackle Britain's physical inactivity crisis and demonstrates that when it comes to employment issues, our sector is not getting its voice heard nor its interests served. This has to change.
"The glaring omission of sport and physical activity from the 15 career pathways under the new Post-16 Skills Plan drastically underestimates the importance of our sector to the future of UK PLC.
"With the government eager to alleviate the strain on the NHS and boost the economy through increased productivity, the physical activity sector has a major role to play in driving a healthy, happy and productive population.
"Sporting Future, the Government's strategy for sport and physical activity, outlined the need for a highly-skilled physical activity workforce to deliver its vision of a more active nation. But by failing to provide a clear career pathway into the physical activity sector for young people, the government risks weakening the workforce at a time when it has never been needed more.
"Tackling inactivity has been put firmly on the health and sporting policy agenda; but this progress could be fatally undermined unless we see equal levels of support and conviction across education and skills.
"The growing physical activity and sport sector employs over 500,000 and holds the key to some of the biggest societal challenges that we face today. If the government is serious about a brighter future fuelled by a healthier, happier population, then it must urgently reconsider the importance of the workforce that will underpin it."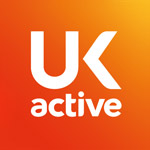 More People More Active More Often