ukactive has confirmed a blockbuster line-up of expert speakers and sessions for ActiveLab Live! – the new one-day event exploring innovative solutions to the world's mounting physical inactivity crisis.
Taking place at The Crystal in London on 15 March, ActiveLab Live! will focus on the future of the physical activity sector and features some of the leading lights from the fields of gaming, fitness and technology. The expanding role of digital technology in the UK will be explored and explained by Tech City UK Chief Operating Officer MB Christie. Meanwhile, James Millar from Mass Challenge will outline how established large companies can collaborate with disruptive new startups to adapt to the fast-changing business landscape.
The newly-confirmed keynote speakers add to an event already packed with thought leaders from the worlds of technology and entrepreneurship. Thought Expansion Network founder Jonathan MacDonald – a leading change advocate who has advised companies including Google, Apple, P&G, Unilever, Nestlé, Microsoft and IKEA – will address the vast potential for societal change brought about by the digital landscape, while Mars One CEO Bas Landsorp will share the vision of his groundbreaking project to get humans onto Mars.
The event will also see culmination of ActiveLab – ukactive's pioneering startup accelerator – with a high-octane product pitch competition between the 12 ActiveLab finalists. Hosted by BBC technology journalist Kate Russell and moderated by founding partners ukactive, Tech City UK and AXA PPP Healthcare, the ActiveLab final will see the audience carry out live voting to decide the winner of the contest. The triumphant startup will receive the grand of a premium accelerator toolkit of more than £25,000 of consultancy and support to fast-track their winning concept.
Throughout the day, there will be sessions centred around some of the biggest areas of potential for the physical activity sector. Experts from the world of gaming will discuss the potential of immersive experiences to drive engagement in physical activity, with Rick Gibson from Games Investor Consulting and NGR E-sports CDO Tom Halls joining Engage Plus Head of Innovation Amelia Kallman for a roundtable session.
The spotlight will also fall on big data and its growing role in measuring and integrating personal health needs into the workplace, home and gym. For this panel discussion – entitled Generation Health – Kate Russell and Jonathan MacDonald will be joined by the health technology insights of MediCit MD David Browning, as well as former IBM Strategic Technology Consultant Una Du Noyer and Fit Tech Collective Founder Stuart Brown.
Following the keynote from James Millar, the topic of collaboration will carry over into a panel discussion featuring heavyweights from the corporate world. Dell EMC Vice-President Claire Vyvyan and AXA PPP Healthcare Head of Marketing – Proposition & Experience Simon Miller will join James to discuss their experiences of corporate innovation, working with startups and the secrets to success.
The final afternoon session will focus on behaviour change. Panellists including Samsung's European Head of Corporate Communications Mark Hutcheon and MyZone's EMEA Director Jonathan Monks will explore the unprecedented opportunities that technology offers to encourage and enable positive behaviours. The discussion will be reinforced by expert insight on behaviour change from CEO of Cowry Consulting and panel Chair Jez Groom, Wellcome Trust Head of Insights Lara Clements and Charlotte Bearn from The Behavioural Insights Team.
The headline partner for ActiveLab Live! is Miha Bodytech, while supporting partners include The Playbook, JMB Partnership, Department of International Trade, We are Tech North, Company Shortcuts, Hype Foundation and Exporting is Great.
Steven Ward, ukactive Executive Director, said: "We see ActiveLab as the global launchpad for innovators with the potential to revolutionise the way we move and ActiveLab Live! will be where we prepare for lift-off.
"Technology is presenting opportunities and challenges to the physical activity sector at unprecedented pace, meaning we must embrace new ways of working and innovative partners to survive and succeed.
"This is taking us on an unfamiliar journey and the exciting array of ActiveLab Live! speakers from across the business, technology and health sectors are ideally placed to help us navigate this fast-changing landscape and land a telling blow in the fight against the global physical inactivity epidemic."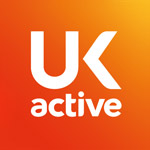 More People More Active More Often