About the National Sector Partners Group
The National Sector Partners Group (NSPG) represents the breadth of the sport, recreation and physical activity sector. As a collective group we represent thousands of organisations and individuals who help to keep millions of people active and who every year deliver £85bn in social and economic value through improved health and wellbeing, community cohesion, productivity and employment, educational attainment and reduced crime.
Our proposals for Spring Statement 2022
We believe the Spring Statement 2022 must make a serious effort to protect the sector and its participants from the impact of rising energy costs and drive long-term improvements in public health. Without additional support, rising energy costs will be passed on to participants in the form of higher prices and fees – depressing participation rates further – or simply make some business and facilities unviable.
More broadly, in the context of recovery from COVID-19 and the Levelling Up agenda, public health – and specifically health inequality – is something which must underpin every decision Government makes. Crucial to addressing these inequalities is driving up physical activity levels, particularly amongst children and the most inactive groups, many of whom are on low incomes and who will be hit hardest by price increases.
Alongside the efforts of the NSPG and its constituent members, this requires support from Government in the form of additional investment as well as tax and regulatory reform, and a commitment to prioritising sport, recreation and physical activity in policy decisions.
As a collective group, we are calling for the upcoming Spring Statement to provide:
Additional measures to help the sport, recreation and physical activity sector in the face of sharply rising costs.
This should include:
Introduction of specific measures to combat the issues caused by rising energy costs for facilities in both the public and private sector, particularly swimming pools, to prevent widespread closures. These measures should reflect the ongoing impact of Covid-19, notably the slower than expected recovery in footfall at public leisure facilities. Measures include inclusion of the sport and physical activity sector targeted financial support for facilities at risk of closure, and a reduction in VAT – as extended to hospitality, accommodation and visitor attractions – to cope with the crisis.
Government to fund, or fully support (and de-risk) funding, for the renewal of community sports and physical activity facilities. This would be informed by comprehensive analysis of existing local needs and provision, which the Government must to prioritise. This programme would support the Government's Net Zero strategy, levelling up agenda by tackling health inequalities, create thousands of new jobs and, through the latest environmental building standards, substantially reduce energy consumption and carbon emissions from the public leisure estate.
Uplifting the monetary thresholds in the Community Amateur Sports Clubs (CASC) scheme to protect value of the benefits which are being eroded in the face of rising inflation.
Extending the entitlement to use red diesel to all not-for-profit grassroots clubs – not just CASCs and golf courses – so as to protect the whole of grassroots sport from the impact of higher fuel costs.
Confirmation of key funding streams to preserve the essential PE, school sport and physical activity infrastructure and help our children and young people recover from the pandemic. Without immediate confirmation of additional funding there is a very real risk of losing essential networks which underpin vital sport and physical activity opportunities for children and young people across the country. Government should therefore:
Confirm PE and Sport Premium funding for schools at current levels for the 2022/23 academic year and preferably beyond.
Confirm funding for the School Games Organiser network to support delivery of the School Games which works with around 20,000 schools in England and last year provided more than 3 million opportunities for young people to participate in inclusive inter-school competition. This network, which has an essential role to play in securing a participation legacy from this summer's Commonwealth Games, risks being left to unravel if essential Department of Health and Social Care funding is not confirmed by 8th April.
Prioritisation of the sport and physical activity workforce in post-16 and adult skill development and employment support policies.
These commitments should include:
Inclusion of the sport and physical activity sector as a priority sector in current and future Department for Education post-16/adult skills policies, particularly around local employer-led skills strategies and reviews of apprenticeships and other work-based training provision.
Inclusion of the sport and physical activity sector as a priority sector in the governments job help initiative.
Increased flexibility of the apprenticeship levy to enable employers across the sector to fund other education programmes.
In addition, greater consideration should be given to making it simpler and easier for self-employed, micro and SME businesses to access skills funding highlighted above
Active Partnerships
Chartered Institute for the Management of Sport and Physical Activity (CIMSPA)
Local Government Association
Sport for Development Coalition
Sport and Recreation Alliance
Ukactive
Youth Sport Trust
March 2022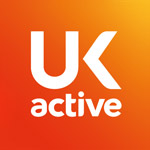 More People More Active More Often