ukactive has issued the following statement in response to the Chancellor's Spring Statement today (23 March)
 Huw Edwards, CEO of ukactive, said: "Today's Spring Statement falls short of providing the necessary support for gyms, pools, and leisure centres, against the backdrop of our sector's recovery from COVID-19 and rising utility prices.
"This was an opportunity to place physical activity, and the fitness and leisure sector, at the heart of the Government's Levelling Up strategy going forward but the measures outlined today do little to address the cost of living crisis, and less to provide support for our sector.
"With the steady recovery of the sector, recent rises in energy costs could scarcely have come at a worse time. While we acknowledge this is something affecting all sectors, the effect on our members is disproportionate for many, with energy costs rising by up to 150% compared to 2019.
"This means the energy bill for the whole sector will increase from about £500m in 2019 to between £1bn and £1.25bn in 2022.
"The Chancellor has missed the opportunity to provide proper support to these facilities, such as a VAT exemption, and supporting local government to work with public leisure operators on the immediate financial pressures – putting essential services and facilities at risk.
"We will work with the Treasury; the Department for Levelling Up, Housing and Communities; and the Department for Business, Energy and Industrial Strategy, as a matter of urgency to find a solution for the pressures on our sector generated by rising energy costs.
"The Chancellor has alluded to the importance of a tax plan that supports business competitiveness and the renewal of the nation – principles we agree with – however, this must become a reality for our members because the current tax burden suppresses the growth of our sector and the physical activity levels of our nation.
"Now is the time to act and we are ready to work with the Government over the coming months."
To support your local gym, pool, leisure centre or sports club, write to your MP.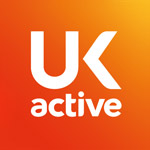 More People More Active More Often