Fast-track programme aims to revolutionise the way we get active
Not-for-profit health body ukactive has today (18th October) announced the launch of ActiveLab – a new accelerator to inspire active lifestyles by matching startups with the leading lights of business and physical activity.
With the physical inactivity epidemic costing the UK £20bn each year and causing 37,000 deaths, ActiveLab aims to stimulate scalable solutions to one of society's biggest challenges. Developments in data, social media, virtual reality and wearable tech are having a major impact on the physical activity landscape and ActiveLab will augment these new opportunities to produce pioneering health solutions.
Ambitious product and service-based startups are encouraged to join the programme, which will identify and nurture truly innovative products and services that will shape the future of the health and physical activity sector. The 12-week programme aims to unearth innovative concepts that can revolutionise health and fitness, following in the vein of global success stories such as Fitbit and MYZONE.
Backed by founding partners AXA PPP and Tech City UK, ActiveLab features a stellar cast of mentors, coaches and high net worth investors who have been the driving forces behind the rise of the physical activity.
ActiveLab finalists will receive workshops and insight from an array of innovators and business leaders, such as investor and former David Lloyd Leisure CEO Scott Lloyd, fitness magnate and serial entrepreneur David Giampaolo, as well as Pacific Direct founder Lara Morgan.
Steven Ward, Executive Director of ukactive, said: "The aim of ActiveLab is to help scale innovation through access to and expertise from ukactive's 4,000 members, industry mentors, plus our private sector and government partners.
"The programme brings together the most highly networked collection of private investors in health and fitness ever, as well as an unprecedented amount of talent and experience.
"Our goal is to unearth the UK's first health and fitness unicorn and become the global launchpad for innovative and scalable physical activity businesses.
ActiveLab mentor Scott Lloyd said: "The confluence of fitness and technology means that there are huge opportunities for meaningful innovation in this space.
"ActiveLab will aim to inspire a new generation of physical activity startups who can fundamentally change the way we get active. Physical inactivity will be one of the major global challenges of the 21st century and I can't wait to hear from the exciting group of finalists who may hold the key to the solution."
Gerard Grech, CEO of Tech City UK, added: "Tech City UK is proud to be a founding partner of ActiveLab in order to bring together and support Health and Fitness tech startups across the country.
"Following the most successful Olympics this country has ever had, there's no better time for innovation in this area and solutions which encourage a more active nation.
"Digital technology is transforming almost all traditional industries and this programme will help startups in this sector amplify their products and connect with larger organisations aiming to capitalise on that transformation."
Gordon Henderson, AXA PPP Marketing and Innovation Director, said: ''AXA PPP healthcare is partnering with ukactive on their new innovation project ActiveLab.
"The health and fitness of the nation is an important issue for AXA PPP healthcare and it has been looking to partner with and invest in game-changing technology, products and services.
"We believe that ukactive's ActiveLab brings together the best of support from the physical activity sector, government and the private sector to help scale innovation and we look forward to working with them."
ActiveLab has been created for physical activity businesses focusing on growth and scale, where the product or service has been validated. The programme is open to teams who've raised capital, are in the process of doing so, or are bootstrapped. They must be able to demonstrate a high level of month-on-month growth through key business metrics.
The programme is open to innovations that can benefit the private, public or third sectors, either through international scalability or local concepts that can be widely replicated and demonstrate a capacity for social good.
Entries are open now, with the 20 ActiveLab finalists due to be announced on 23 November. Over the course of the programme, these companies will receive a series of networking opportunities with investors and leading physical activity firms, as well as tailored mentorship and expert workshops on the challenges of scaling a business.
The programme will culminate in a high-octane event on 15 March, 2017, which will bring together leading speakers, partners, and influencers from the physical activity and technology spheres. Teams will showcase at the event and take part in a series of live pitches, with the winner receiving the top prize of a premium accelerator toolkit – comprising a suite of products and expertise to fast-track their concept.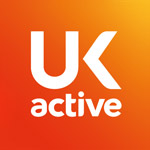 More People More Active More Often