Paralympian joins keynote speakers including Simon Stevens, Nicola Blackwood and Jennie Price
Dame Sarah Storey, star of Rio 2016 and the most-decorated Paralympian of the modern era, has been announced as the final speaker for next month's ukactive National Summit.
Taking place at Westminster's Queen Elizabeth II Centre on 9 November, this year's Summit has been co-ordinated by ukactive alongside headline event partners milon and GymPass. The event combines networking and highly-topical breakout sessions with an impressive collection of keynotes from the likes of NHS England CEO Simon Stevens and Public Health Minister Nicola Blackwood.
The first-rate line-up has now been given a further boost with the confirmation that Dame Sarah Storey will take to the stage for a Q&A session with her friend and fellow Paralympian Baroness Tanni Grey-Thompson.
Dame Sarah Storey is arguably the most versatile British athlete in the history of the Paralympics. She broke new ground at the Rio 2016 Paralympics as she took her career tally to 14 gold medals, surpassing Baroness Grey-Thompson to become Britain's most-decorated Paralympian in the modern era. A renowned speaker, Sarah has also travelled the world as an ambassador for disabled sport.
Sarah Storey, Britain's most successful Paralympian of the modern era, said: "Tanni has always been someone I've looked up to throughout my career so it will be an honour to share the stage with her at the ukactive National Summit.
"After a golden summer of sport in Rio we have fantastic opportunities to inspire more people to be active and it's vital that we seize this chance to get more people moving.
"There are many sections of society who require tailored support to engage in physical activity, particularly disabled people and Tanni and myself will no doubt explore what more needs to be done to ensure that inclusivity remains high on the agenda."
Supported by event partners GymPass, milon, Alliance Leisure, Future Fit Training, Intelligent Health, Matrix Fitness, MYZONE, P81, Sainsbury's Active Kids and YMCA Awards, the central theme for this year's Summit will be Physical Activity: Always Moving Forward. The event will explore how the sector can support the NHS to deliver its ambitions for a healthy, active nation and ensure physical activity is at the heart of the preventative health agenda.
As the marquee event in the physical activity calendar, Summit 2016 will gather more than 500 thought leaders on public health and physical activity, offering invaluable networking opportunities and the chance to gain unique insights into the wider issues facing the sector.
The event will also serve as the launchpad for ukactive's latest report, Blueprint for an Active Britain: Milestone Review. The document will build on the foundations laid by last year's Blueprint for an Active Britain report, assessing the key areas of progress to date. These have included the adoption of many Blueprint recommendations in the recent physical activity strategies put forward by the government and Sport England. Backed by a broad coalition of key stakeholders, the new report will make a series of new policy recommendations for the year ahead and outline key areas of priority the physical activity sector.
In addition to the Q&A with Dame Sarah Storey, there will be keynotes from Public Health Minister Nicola Blackwood, Sport England CEO Jennie Price and ukactive Executive Director Steven Ward. The Summit will also feature a keynote speech from the NHS England CEO, Simon Stevens, who is expected to discuss the future of the health service and the important role of prevention in helping to shape it going forward.
There will also be a joint session led by Professor Sir Muir Gray CBE, Chief Knowledge Officer to the NHS, and Chris Van Tulleken, a doctor and TV presenter. Having recently featured in the high-profile BBC documentary The Doctor Who Gave Up Drugs, the pair will deliver a topical talk looking at the importance of the preventative agenda in cutting down Britain's dependence on prescription pills.
Baroness Tanni Grey-Thompson, legendary Paralympian and Chair of ukactive said: "To have Dame Sarah Storey appearing at National Summit adds another towering figure from the world of physical activity to what is already a top quality line-up of expert speakers.
"I can't wait to speak alongside Sarah in what I hope will be an interesting and illuminating Q&A session on the thrills of elite sport and also the wider challenges we need to tackle to help disabled people of all abilities to become more active."
Stuart Davis, milon UK Director, said: "milon are proud to be a key sponsor of the National Summit as the public heath agenda is so closely aligned to our aims to make health and leisure facilities more engaging environments.
"This is especially true for older, deconditioned clients who need to exercise and rehabilitate in a safe, simple and effective manner and for every stage of their individual progress and development to recorded and be available for their local healthcare partners to prove the outcome of their actions."
Pietro Carmignani, GymPass Country Manager UK, added: "GymPass is delighted to be part of ukactive's National Summit. Working to connect gyms and businesses in order to improve employee health and wellbeing is at the heart of everything we do."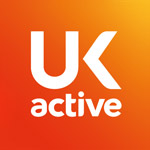 More People More Active More Often