Baroness Tanni Grey-Thompson has called for an urgent rethink of England's "archaic" town planning laws which are blocking fitness studios from boosting physical activity on the country's high streets.
The Chair of not-for-profit health body ukactive wants to see a radical overhaul of planning regulations to make it easier for fitness businesses to have a positive health impact on England's unhealthy high streets, which she said are "drowning in a sea of betting shops, fried chicken joints and empty shop windows."
Speaking at yesterday's ukactive Sweat conference before an audience of boutique fitness businesses, Grey-Thompson said that town planners must be given more powers to help tackle physical inactivity, which currently costs the UK £20bn per year. Research by the Royal Society for Public Health has found that 'unhealthy high streets' are often linked to higher deprivation and ill health, with areas in the North and Midlands among the worst affected.
Under England's National Planning Policy Framework, gyms and leisure centres can only occupy buildings designated under the 'Class D2' category – whereas shops retail outlets sit in the far more abundant 'Class A1' category of building – leading many operators feeling 'shut-out' from the high street.
"Archaic planning laws currently make it easier to open takeaways and betting shops than businesses that make a positive contribution – economically, socially and physically – to the community," Grey-Thompson told the audience in east London.
"Fitness operators breathe life and vibrancy into high streets which are drowning in a sea of betting shops, fried chicken joints and empty shop windows that they have the ability to fill.
"We need more flexible planning regulations and business rates to maximise the transformational health impact these venues can have on communities. Britain deserves more healthy high streets, with physical activity businesses as their beating heart."
Tanni Grey-Thompson was one of the headline speakers at the ukactive Sweat conference, which brought together nearly 250 fitness experts
to explore the key insights and values that have driven the boom in boutique fitness across London and beyond.
The line-up of expert keynotes and panel sessions included:
Innocent's Head of UK Brand Joe McEwan sharing his simple tips to truly successful marketing; interacting with your target audience in the most honest, human way possible and making sure to go the 'extra mile'.
Design was in the spotlight in the second session, as fitness operators were joined by leading architects and designers for a fascinating panel discussion. Hot Yoga Society Founder Olga Allon argued that understanding your business and commercial capacity is vital, while Kyriakos Katsaros – Principal of Studio C102 – warned that you can't squeeze a brand concept into an unsuitable space.
The benefits of data technology were discussed by Innovation Warehouse's Jeff McGeachie in a session covering the financial and investment side of boutique fitness. Meanwhile Bivek Sharma, Head of KPMG Small Business Accounting Services, advised budding boutique entrepreneurs to build a substantial amount of backing as cash flow is key in the early stages of such businesses.
In the discussion on training innovation, there were contrasting views panellists Hilary Rowland and Richard Scrivener's recruitment and training methods. What all agreed on however, was the need to offer progression and education opportunities to their staff; in order for the sector to hold on to their best talent.
Authenticity was the key value picked out for building consumer trust and loyalty, in the penultimate discussion of the day. Boom Cycle Head Instructor and journalist Bangs argued the follies of 'fad fitness', while Barry's Bootcamp UK Co-Owner Sandy Macaskill urged boutique operators to stay true to their core principles if they want to succeed in a trend-driven market.
The final session saw panellists including Jared Williams and Shara Tochia explore the future of the boutique fitness world, predicting continued growth for the sector, while maintaining caution surrounding the difficulty of acquiring property for studios, particularly amid the restrictive planning regulations in the UK.
The day also featured demonstrations from partners Technogym, KPMG, Mindbody, Miha, Hutchison Tech and Fitdist, while delegates received healthy meals and snacks throughout from Fresh Fitness Food.
Executive Director Steven Ward said: ukactive Executive Director Steven Ward said: "Boutique operators have made fitness fashionable and aspirational, ushering in a cultural revolution, the likes of which has never been seen before.
"Boutique can be quite hard to define, particularly as the boutique fitness world seems to encompass a huge array of different fitness offerings, from high-octane spin studios to stripped down green space gyms.
"But while the definition for boutique may not be exact, the ideas behind it are something we can all identify with. Customer service excellence, design-led thinking, product specialism and the ability to build communities through a powerful brand – these are the core pillars of boutique fitness and a key driver in its success."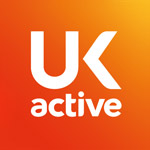 More People More Active More Often