The ukactive Future Leaders course really opened up my eyes to new ways of learning and a great network of individuals from across the UK and Europe.
The course was based within an excellent learning environment at IESE campus in Barcelona, which is tailored specifically for executive development in a cutting-edge environment. The carefully selected course material and lectures ensured balance between theoretical learning alongside practical industry-based discussion.
The experience has helped me to refocus on leadership and the longer term benefits of applying a leadership approach, rather than just a functional management focus. The classroom environment throughout the course challenged your thinking and helped shape your approach to difficult questioning and decision-making scenarios.
This has helped me in my day-to-day role of applying some of the models shared through the course and experience gained from working with like-minded industry professionals. The fast-paced nature of the sessions and balance of activities kept the content fresh and interesting and the week flew by.
The variety of group sessions, one-to-one coaching and executive challenges enhanced the learning opportunities and gave me a better understanding of different roles within the industry. I enjoyed the lectures on digitalisation, decision-making and the future of the industry, which were delivered in a thought provoking and interesting format.
I would recommend the course to colleagues across the industry who are looking to widen their knowledge of the industry and challenge their learning, while networking with a wide variety of team players from across the business.
Future Leaders 2017
This bespoke executive training programme and year-long alumni, aims to steer future leader careers and personal leadership skills, ensuring world class business approaches and solutions are delivered. After the success of the inaugural programme, at IESE Business School in the inspirational city of Barcelona, ukactive are developing the programme to further equip candidates with the tools and strategic insight to make an even bigger impact to the sector.
Gareth Kirk is Regional Director for GLL and an alumnus of the 2016 Future Leaders programme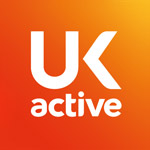 More People More Active More Often