A bold new project is being undertaken by the ukactive Research Institute to establish the extent to which exercise referrals can change behaviour and increase physical activity. ukactive is now calling on operators of exercise referral schemes to aid the three-year research initiative.
The project, a first for the industry, is a partnership between ukactive and exercise referral software and public health specialist, ReferAll. The goal is to create a pool of solid evidence from exercise referral schemes across the UK that can be used to engage with bodies such as Sport England and Public Health England in facilitating a nationwide rollout.
Dr Steven Mann, Research Director at the ukactive Research Institute, is overseeing the project. "Britain is in the grip of a cradle to grave physical inactivity crisis and exercise referrals have the potential to form a major part of the solution," said Dr Mann.
"We know the benefits that exercise brings to all areas of our lives and now is the time to provide clinical evidence to support this and build an overwhelming case for exercise referrals to be used as a frontline tool by GPs.
"With its knowledge and expertise, the physical activity sector has a starring role to play in this agenda and I would urge all operators to sign up to this research programme and help make nationwide exercise referral a reality."
So far exercise referral schemes have met with limited success, however the researchers hope that bringing together a greater body of evidence will enable greater refinement of such schemes.
The National Institute for Health and Care Excellence (NICE) recently recommended building a broader database to collate local data on exercise referral schemes, enabling analysis and research which could help to inform future practice and ensure that physical activity interventions can have maximum impact.
As a specialist in providing software solutions for exercise referral, ReferAll believes that its new partnership with ukactive can lead to a breakthrough moment in terms of bolstering the field's evidence base.
Stuart Stokes, Commercial Director at ReferAll, explained: "This new exercise referral research is a real game changer in what for many years has been considered a weak area of evidence. By working in partnership with ukactive we can help to strengthen the evidence for exercise referral schemes.
"We are in an ideal position to help with this project by providing good quality evidence on behalf of the 120 service providers from which we have seen more than 120,000 referrals. With our customers' and other operators' permission, we are hoping to create a large body of evidence in anonymised form to help exercise referral schemes better demonstrate their effectiveness and secure valuable funding for the future."
To ensure data protection, ReferAll is granting special access to the researchers at ukactive, which will allow them to see ReferAll client data but with certain access rights applied.
If you are an operator running an exercise referral scheme and would like to participate in the project register your interest at https://secure.refer-all.net/uka
ReferAll, which specialises in software solutions for exercise referral, offers a fast and efficient referral pathway for Exercise on Referral schemes via an online portal. Its highly versatile software solutions mean other lifestyle services, such as weight management, smoking cessation and stress management, can also be added to the software hub to create a truly integrated public health offering. ReferAll is currently working with 120 service providers to power lifestyle services that, to date, have seen more than 120,000 referrals.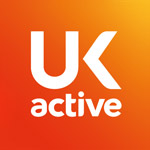 More People More Active More Often