Data from ukactive's latest Moving Communities report shows that black, Asian and minority ethnic groups make up 26% of the membership in publicly operated gyms and leisure centres. The representation of BAME groups in the national population overall is 14%. While this indicates a positive representation in public leisure facilities, research from Sport England shows stark inequalities in BAME activity levels overall, with only 58% of black people and 54% of Asian people in England classed as 'active' – clearly demonstrating that more can be done to improve inclusivity and reduce inequality in the sector.
Born Barikor, CEO and Founder of Our Parks, and Michael Kiggundo, Digital Marketing Officer at ukactive, discuss their experiences of working within the physical activity sector and BAME representation.
Michael: With the conversation of race arising again in the past few weeks, it is time to have a very honest and open conversation about diversity within the physical activity and sport sectors. This conversation is one that is important and timely in light of the current socio/political climate, and it is very overdue. Born, tell us a bit about your journey.
Born: Growing up on an East London council estate in a single-parent household and being one of three boys, I can honestly say doing what I do today is a million miles away from sitting on the wall with my friends and playing 'that's my car!'
The part which sport and physical activity played in my life allowed me to meet individuals and leaders that would change the way I view the world. Fast-forward to now, I'm the CEO and Founder of Our Parks, which is one of the biggest organisations whose main purpose is to tackle inactivity and inequality through delivering high-quality, free and affordable exercise.
I also sit on the board of BUCS, Active Surrey and the British Olympic Foundation, who are all organisations that are really championing diversity and inclusion. How did you get involved in the sector Michael?
Michael: Throughout the past three years, I have developed a passion for fitness and become a consumer within the sector. From regularly exercising in the gym, to refining my eating habits, to home workouts led by fitness influencers more recently, fitness has changed and continues to change my life on a daily basis.
The gym has always been a safe haven for me as it allows me to shut off from the world and, as soon as I put my headphones on, my focus shifts away from the outside world to my daily challenge to be better than the day before. My positive experiences as a consumer encouraged me to look to apply my talents to support the sector further develop and thrive.
I have come across BAME personal trainers, nutritionists, fitness enthusiasts and many more within the sector that not only possess an undeniable passion for health and wellness, but continue to perfect their craft and their business. With this being said, it is hard to ignore some of the disparities within the sector, including, higher levels of inactivity within BAME communities.
Born: That's a valid point. Reports continue to be published on how those from BAME backgrounds are more likely to be inactive or less engaged with conventional sport and physical activity. As I represent the minority at board level, I feel that this can be partly due to representation of BAME communities in board and decision-making roles when it comes to designing programmes to target diverse communities across the nation.
Michael: This, also particularly, strikes a chord with me as representation is something that is extremely vital in believing that you can achieve greatness. Seeing people that look like you and relate to your struggles go above and beyond to continuously improve themselves, physically, mentally and in many other ways, impacts one's drive to follow suit.
By giving a wider range of people an influential voice in both the gyms and in the boardrooms, consumers are presented with a diverse range of products and services that are both authentic and exciting. Marketing that speaks to a vast range of communities in a way that makes them feel seen and encouraged and, most importantly, a greater sense of assurance that being healthy is not solely achieved using a one-size-fits-all method.
It is extremely important give the proverbial microphone to those from a range of different ethnic backgrounds in order to allow the business-end of the sector to be as diverse as the consumers it serves. This involves direct action like diversifying your workforce, particularly at senior levels, by hiring BAME people for positions that truly allow a noticeable change within your companies, as well as listening to BAME people when we express our frustrations, and supporting us in a tangible way.
Born: In my experience, the sports sector has taken a huge step in recognising the efforts of BAME communities and individuals who are championing diversity in sport. Despite much more recognition being given to BAME communities in our sector, there are still many barriers that need to be broken down that I feel collectively the activity and sport industry is gradually overcoming. These include aspects such as inclusive sports and leisure marketing, and ensuring people know that there is a lot more out there to be involved in.
My journey was never straightforward but having access to information and support from governing bodies and councils enabled me to be in the position I am in today. This shows just how vital inclusion and diversity is in this current climate, I cannot stress how important it is for organisations to have a diversity and inclusion strategy to access talent in all pathways and cultures. I hail and champion Sport England and others who are playing a fundamental role in ensuring the governance of funded organisations have equality, diversity and inclusion as part of their business culture and delivery.
I believe our sector plays a huge role in providing a safe and inclusive space for communities to stay physically active. We're making positive changes and the conversation can't stop here.
A message from ukactive
ukactive aims to help our members create a sector that is accessed and utilised by all, enabling everyone to be active. We will play a key role in supporting the sector make positive changes to better support BAME communities. Here are some of the areas of focus:
Identify ways to increase representation from all communities and groups at all levels, so that the sector is reflective of the communities that it serves and that the benefits of physical activity are realised by all.
Work with Sport England to increase our understanding of BAME participation levelsand how we can work to address inequalities around activity levels, which have been exacerbated by the current COVID-19 crisis.
Promote inclusion and reduce and eliminate discrimination in any form, providing a safe and welcoming environment for all involved in the sector, and ensuring that all are treated fairly and with respect.
We will set up an internal Inclusion Advisory Group, to coordinate and manage our inclusion work and communicate it in a coherent manner. We will identify training and support for our staff to ensure inclusion is at the heart of all decision making.
We will continually work with members to inform best practice and upskill the sector to ensure that our sector is a place for everyone. This includes resources available to support members to support BAME audiences (and other key groups) which have been disproportionately affected by COVID-19.
Work (and partner) with specialist organisations to continue to improve and sustain inclusion.
We recognise our potential to showcase and inspire equality, diversity and inclusion across the sector. Utilising ukactive platforms such as media channels, events and campaigns, we will reinforce and encourage the message of representation and equality.
For more information or to support this work, please contact ukactive's Head of Inclusion, Timothy Mathias, at inclusion@ukactive.org.uk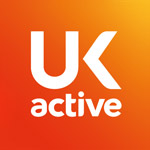 More People More Active More Often