By Lawrence Everest, Chief Executive Officer, Love Recruitment
The COVID-19 crisis has changed life as we know it. In the business world and elsewhere, projects, events, and new ideas were put on hold. Companies had to find innovative ways to rethink their operating models and engage with customers online. As we come out of lockdown, businesses will need to readjust their working practices, priorities and strategies to reflect the future 'new normal'.
The physical activity sector and its workforce will have a substantial role to play in the next stages of the COVID-19 crisis. More than ever before, the public will rely on the fitness industry to recover from the pressures of the crisis on our collective and physical health.
The physical activity sector has a unique opportunity to build on the momentum generated during lockdown to engage more people in the benefits of physical activity and demonstrate its leadership in supporting the health and wellbeing of the nation. But if the sector truly wants to leverage this opportunity, it will need to put its workforce and recruitment process at the top of its list of priorities.
One thing is certain: recruitment will bring new challenges. Will personal trainers continue to train clients over Zoom rather than paying rent to gyms? Will staff be willing to come back with risk of infection? Will they be willing to travel on packed public transport? These are all factors that need to be accounted for and planned for in advance of any reopening.
Now is the time to begin thinking about recruitment and being proactive. Organisations need to start by asking their current teams how they feel about returning. What are their concerns?  Is there anything you can you do as an employer to make sure your team comes back feeling safe and ready to support your members?
Organisations will need to learn from these answers and build them into the recruitment process going forward. If current employees have apprehensions, prospective candidates are likely to be feeling similar anxieties.
Operators will also need to adapt their current staffing models. We predict that the need for temporary resource will be huge. With the risk of having a percentage of the workforce showing symptoms and self-isolating, temporary resource will play a huge part in keeping clubs open and safe.
Operators need to start thinking about this now. Considerations around budgeting and financial cost will be key.
Organisations will also need to make sure they have training processes in place for new members of staff and have uniforms ready. Integration needs to be seamless to avoid disruption to your business, members and wider staff. We recently launched a temp and interim division, with some hugely talented leaders and professionals ready to support businesses during these times.
Adapting staffing models gives operators an opportunity to rethink their recruitment processes. Is the process fit for purpose? Now is the time for businesses to look at what they want from their teams and devise a corresponding recruitment process from concept all the way to hire. Where are you advertising and why? Can you look at changing how you assess?
Now more than ever, businesses will also need to choose the right format, type and medium for interviews. Are you set up to assess people correctly in video format? Are you maximising their potential as well as being aware of the dangers of hiring this way? Operators might also want to consider what other developments have occurred in recruitment and which technologies could help processes. A good recruitment process needs to be clear, concise, have a digital flexibility and organised.
Love Recruitment will be releasing a series of documents and advice to help support the industry during the reopening phase. We are here to support in any possible way, so please do contact us if you wish to obtain more specific advice. Once the Government gives the green light to reopen fitness and leisure facilities, the focus has to shift to shift to people and recruitment. And in regard to this, are you ready for day one?
Look out for the latest stories and blogs in our Together series on the ukactive News page and Journal. For the latest sector guidance and daily analysis, visit the ukactive COVID-19 hub.
If you are a ukactive member and want to share your story, please contact your account manager or send an overview of your story to: press@ukactive.org.uk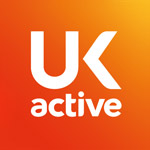 More People More Active More Often