Sedentary lifestyles exposed as National Fitness Day gets the UK moving again by celebrating the fun of fitness 
UK adults spend an average of 12 hours a week watching on-demand TV, compared with 1 hour 30 minutes being physically active. That's roughly 624 hours a year (26 whole days), compared with 78 hours (3 whole days) of physical activity.
A quarter of UK adults (27%) are classed as physically inactive, getting fewer than 30 minutes of moderate exercise a week, including 14% who admit they get no exercise at all.
Leisure time risks being dominated by screen time, with UK adults spending around 12 hours a week on social media and around 17 hours in total per week on smartphones and tablets.
UK adults spend an average of five hours a week working on their appearance, such as doing their makeup, grooming or choosing clothes to wear – three times longer than exercising.
People also reported spending more time waiting for, or delayed on, transport (5 hours) per week than exercising.
National Fitness Day 2018 will get 5 million people moving, with Darcey Bussell leading a mass DDMIX dance fitness class at the Guildhall in London and 12 local Fitness Heroes inspiring their regions to get active.
The average UK adult spends eight times as long watching on-demand television as they do exercising, according to new research commissioned by not-for-profit health body ukactive ahead of National Fitness Day on Wednesday (26 September).
The study of 2,076 UK adults by ComRes* reveals that they spend an average of 12 hours watching on-demand TV such as Netflix, BBC iPlayer and Amazon Prime TV each week, compared with just one hour and 30 minutes a week of moderate physical activity, such as riding a bike, fast walking, playing tennis or hiking.
The boom in binge-watching boxsets in bed or on the couch means that leisure time is increasingly spent sitting or lying in front of a screen rather than moving.
According to the study, the average UK adult also spends around 12 hours a week using social media platforms such as Facebook, Twitter and Instagram, and 17 hours a week using a smartphone or tablet in total – roughly 11 times longer than the average time spent exercising.
The research sheds light on the sedentary behaviours behind the growing physical inactivity crisis, which causes 37,000 premature deaths in the UK each year and costs the economy an estimated £20bn.
Respondents say that on average they spend around three-and-a-half hours per working week stuck in traffic or delayed on public transport, and five hours in a full week.
The findings show a glaring fitness gap in the UK, with 14% claiming not to do any exercise at all and 13% doing fewer than 30 minutes of moderate exercise a week. It means that 27% of adults are classed as physically inactive.
At the other end of the scale, 27% claim to do more than two-and-and-a-half hours (150 minutes) of exercise, as recommended by the Chief Medical Officer.
Meeting the recommended levels of exercise can lead to significant health benefits, including a 40% reduced risk of type-2 diabetes, cardiovascular disease (by 35%), dementia (by 30%) and some cancers (by 20%), according to statistics from Public Health England.
While millions do not invest enough time in exercise, the research showed that UK adults spend an average of five hours a week working on their appearance, such as doing their hair, makeup, grooming or choosing clothes to wear – three times longer than exercising.
Half (49%) of UK adults say they exercise when they are feeling stressed or concerned, while 43% say they eat or snack and 41% say they use their TV, phone, computer or tablet to unwind. For those that exercise when feeling stressed, the most common reason is because it clears their head (71%), as well as finding it relaxing (55%) and enjoying being outdoors (50%).
Steven Ward, CEO of ukactive – the not-for-profit health body behind National Fitness Day, said:
"Advances in technology and entertainment have captured our imaginations but as we slip into box-set binges, so many people are losing the balance and enjoyment that physical activity brings to our lives.
"National Fitness Day celebrates the fun of physical activity, putting smiles on millions of faces and inspiring everyone to be more active every day of the year.
"The trick to getting more exercise is finding what motivates you to be active – it could be about fun, fitness or friends, just remember to get up and get moving."
Professor Sir Muir Gray CBE, Chief Knowledge Officer for the NHS, said: 
"Physical inactivity is a silent killer and, sadly, many people today live totally sedentary lives in a world dominated by the car, the desk job, the television and the computer. It is an environmental problem but individuals can take action because we now know that even 10 minutes of brisk walking is beneficial.
"Physical activity is the miracle cure for many preventable diseases, and even for people who already have one or more diseases it can reduce the risk of frailty and dementia – the most feared disease of all.
"Exercise can help you at any stage of life, no matter what your age, experience or medical condition – the important thing is to take the first step and then another, but briskly."
For National Fitness Day 2018, gym operators, sports clubs and physical activity providers across the UK will host a huge range of free taster sessions which are open to everyone – offering an opportunity for those who are usually less active to try something new.
In addition, the '10@10' project will see children in thousands of schools take part in a 10-minute workout at 10am.
And this year's official Workplace Partner for National Fitness Day, AXA PPP healthcare, will be taking the celebration into workplaces, encouraging employers to help staff start their day with an early-morning workout or active commute as part of a campaign called 'Flying Start'.
To kick-off National Fitness Day, legendary ballerina and Strictly Come Dancing judge Darcey Bussell will lead a 7.30am workout at the Guildhall in Central London.
Darcey will get the crowd moving with her unique DDMIX dance fitness class, before a morning of outdoor yoga sessions from Everyone Active and activities for local schoolchildren, led by five-time Olympic medallist Max Whitlock, sprint legend Colin Jackson and Team GB hockey captain Alex Danson.
Dame Darcey Bussell, Creator of DDMIX and National Fitness Day Ambassador, said: 
"National Fitness Day is a great way to celebrate the many benefits of physical activity and to encourage your friends and family to be more active.
"Diverse Dance Mix and I are delighted to kick-off this year's National Fitness Day with a dance fitness workout that's fun for all ages, levels and abilities."
Chris Horlick, Director at AXA PPP healthcare, said:
"Flying Start is the perfect way to start National Fitness Day. Being physically active is good for employees' physical and mental health – and that's good for business because healthy, happy people are less likely to take time off sick.
"There are plenty of things employers can do to make their workplace more conducive to being physically active. To find out more download our free guide to promoting physical activity for a healthier workforce."
For more information on National Fitness Day and to find exciting free events in your area, visit: www.nationalfitnessday.com
*ComRes interviewed 2,076 UK adults aged 18+ online between 7th and 9th September 2018. Data were weighted to be nationally representative of all UK adults by key demographics including age, gender, region and socio-economic grade. ComRes is a member of the British Polling Council and abides by its rules. Full data tables are available at www.comresglobal.com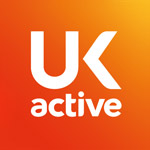 More People More Active More Often