A major new report from the ukactive Research Institute and 4global will show the impact of COVID-19 on gyms and leisure facilities, as well as modelling their path to recovery.
Titled 'COVID-19 Impact Report: The fitness and leisure sector's path to recovery', the authoritative report provides the most comprehensive snapshot of the sector in 2020, informed by multiple consumer and market surveys, alongside valuable new data and analysis from the DataHub.
It includes detailed modelling to show the rates at which footfall within gyms and leisure facilities could return to an increased relative capacity, based on different timelines for reopening under social distancing restrictions, and considering consumer confidence. Some operators may be able to increase capacity in other ways, such as reimagining underutilised space or times, which could result in the recovery rate improving.
The report is part of ukactive's four-stage strategy to support the reopening of the physical activity sector safely, once the Government eases COVID-19 lockdown restrictions in the UK.
The four stages include: research on business modelling; a recommended framework for operators; policy support; and an upcoming public information campaign.
The new report, to be released in full tomorrow (28 May) and discussed in the next Together webinar from ukactive, dissects three key periods of the pandemic:
Before Lockdown, showing how participation levels at facilities changed;
During Lockdown, charting changes in consumer habits and behaviours;
After Lockdown, indicating what participation levels and sector recovery will look like under restricted opening, and considering consumer confidence levels.
It projects that lost visits to facilities in the full year following lockdown will exceed 700 million – from Week 11 (commencing 16 March 2020) to the same week in 2021.
It also predicts a loss of more than £2bn in social value provided in benefits to UK health and wellbeing, based on restrictions remaining in place for six months following lockdown.
The modelling draws on millions of customer visits captured by the DataHub, alongside data points from across the wider sector, including polling from Leisure-net, Sport England and Savanta ComRes, TA6 Alliance, My Customer Lens and YouGov.
The report provides organisations with data-driven business intelligence at the current point in time to inform upcoming operating decisions, and will be updated regularly, in line with changes to external conditions and restrictions.
Headline findings include:
Before Lockdown: DataHub sample of weekly participation
Participation in 2020 compared to 2019 began to fall in Week 9, 2 March (-2%), with lockdown brought into force in Week 11, 16-22 March (-43%).
There was a bigger drop off in participation for those from lower socio-economic households.
The drop off in group workout participation (-35% in Week 11) was less than that of general gym visits (-56% in Week 11) or swimming (-45% in Week 11).
During Lockdown: Data from Sport England and Savanta ComRes, Leisure-net, TA6 Alliance, My Customer Lens and YouGov
Supplier data shows an increase in sales of home equipment, particularly weights, around the lockdown announcement.
Online and virtual classes have been popular during lockdown, shown through survey results.
88% of gym members said they would use their facility the same amount, or more than before, once it reopened.
Sport England and Savanta ComRes polling shows relatively stable activity levels (between 3.2 and 3.3 average days active per week) during lockdown, with some disparities between age groups (younger groups are active more) and social grades (lower social grades are less active). Walking has been the most popular activity, but home workouts both offline and online are also popular.
After Lockdown: 4global modelling of participation levels under restricted opening
In a 'worst case' scenario, if restrictions were in place for six months, the projected loss of social value would be more than £2bn.
With restrictions in place for six months following lockdown, gym, group workouts and swimming would reach capacity at Weeks 41 (12 October), 45 (9 November) and 48 (30 November).
Lost visits in 2020 are projected to exceed 700 million.
Projected participation – based on operating restrictions on capacity, swimming activity, other activity types and user groups – has been modelled across the rest of 2020 and early 2021, from a potential reopening date of 4 July, which is the earliest possible date for reopening.
The modelling considers a 'consumer confidence' factor, derived from survey results, to account for customers who will not want to return to a gym environment straight away.
Lizzie Broughton, Senior Insight Manager at ukactive, said: "COVID-19 makes the role of the physical activity sector more important than ever, with our gyms and leisure facilities ready to provide vital community support for our health and wellbeing when we emerge from lockdown.
"ukactive's new report with 4global provides ukactive members and partners with detailed insight and modelling on the crucial recovery phase during COVID-19.
"We know that the choices made by operators over the coming months will determine how well our sector recovers from the losses experienced during lockdown, so this report acts as an essential tool for decision making.
"This report would not be possible without the support and collaboration of our research partners and members, providing us with the best possible evidence base to draw from.
"You cannot underestimate the importance of business intelligence and data modelling at this time, so the ukactive Research Institute will continue to work with the sector to provide up-to-date insight and guidance throughout and beyond this period."
Utku Toprakseven, Partner and Director at 4global, said: "We are delighted to present this report alongside ukactive. Never before has data and insight been as important as it is now, especially in efforts to plan the effective reopening of facilities.
"Powered by DataHub and using consumer behaviour analysis and predictive scenario modelling, we have mapped the recovery of the sector, taking into consideration the expected restrictions that will be placed on facilities.
"We hope this will support organisations in their planning, as well as providing evidence to demonstrate the benefit of physical activity to society as a whole.
"We would like to thank organisations who contributed to the report, not only in providing evidence and data from their own research, but also in being open in discussing what the future might look like for leisure centres, gyms and sports facilities alike."
The full report will be released tomorrow (28 May) in the ukactive COVID-19 hub.
To register for tomorrow's Together webinar, exploring the report findings in more detail, please click here.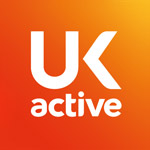 More People More Active More Often