ukactive and Community Leisure UK have today (29 June) warned that nearly half of all public leisure facilities in the UK face permanent closure by the end of the year, unless local authorities receive urgent ring-fenced funding from the Government.
Public leisure centres, swimming pools and community services which are funded via local authorities, and delivered either in-house or by trusts and management providers, face a shortfall of more than £800m this financial year (2020–2021).
Following consultation with members, ukactive and Community Leisure UK estimate that 48% of all public leisure facilities face closure, meaning as many as 1,300 could disappear by the end of the year, along with more than 58,000 jobs.
Up to 35% will not be able to reopen when the Government gives permission, due to significant costs resulting from an inability to access government support and loss of revenue, after being forced to close due on 20 March.
Given reports that many councils could go bankrupt due to the pressures of COVID-19, non-statutory services such as public leisure are at particular risk. Providers heavily subsidise their offering to ensure they are able to serve the needs of the whole community, so are unable to develop large cash reserves. Profits are reinvested to develop the offering.
There are 2,727 public leisure facilities in the UK, employing 76,000 full-time staff, in addition to freelance staff and casual workers such as personal trainers.
With the Government announcing that indoor gyms and leisure centres will not reopen on 4 July, sector leaders continue to call for greater support and clarity from the Government on the delayed reopening plans.
ukactive and Community Leisure UK have written to every MP today, outlining the dire financial position that public operators face this financial year.
The bodies have urged MPs to call on Central Government to provide ring-fenced funding to support local authorities to maintain these vital community assets.
Public leisure provision contributes £3.3bn in social value to the UK ever year, measured through savings to the NHS as well as improved wellbeing and mental health.
Public gyms and leisure facilities are proven to have a positive impact on educational attainment, productivity, reducing crime and loneliness, and engaging inactive and disadvantaged communities.
One in four (26%) of members of public leisure facilities is from a BAME background, compared to 14% of the national population overall. With Sport England research showing that only 58% of black people and 54% of Asian people in England are classed as 'active', more people from BAME backgrounds could become inactive if the facilities close.
Public leisure facilities play a vital role for people from lower socio-economic groups are 18% less likely to be active than those from the most affluent groups, according to the Active Lives Survey, but 10% of public leisure facilities are found in the most deprived areas of the UK.
Without immediate action the following services could be lost:
Swimming pools, including children's swimming lessons
Facilities and services for community groups, particularly older people, BAME communities, religious groups, female-only groups, and schools
Social prescribing services which help to manage long-term conditions, rehabilitation and prehab.
Huw Edwards, CEO of ukactive, said: "The UK is sleepwalking into the loss of thousands of community gyms and leisure centres which form part of the fabric of our society and serve as the frontline of the NHS.
"We call on the Government to support local authorities to protect the future of public leisure provision by providing ring-fenced funding, both throughout closure and during the recovery period.
"It falls on every MP to support all councils and providers to come together and protect these vital facilities for this generation and the next.
"Without public leisure facilities, our communities will be deprived of the social, physical and mental health benefits that will be vital in our continued battle and recovery from COVID-19.
"By investing in a future for these services, collaboratively, we can make sure they deliver their full contribution to our nation's health infrastructure."
Mark Tweedie, Chief Executive of Community Leisure UK, said: "The public need to be made fully aware that their cherished public leisure services are at risk because, due to income losses, local authorities will not be capable of financially sustaining them through the COVID-19 crisis without Government financial support.
"Public leisure centres are at the heart of communities – they are places where communities connect and they serve all age ranges and abilities, from parents with babies, through to sports clubs, walking groups and gentle exercise classes for the less fit.
"In these remarkable times, they will be vital to help millions of people maintain their physical and mental health, and build resilience to, and rehabilitate from, COVID-19.
"Communities without leisure centres are unimaginable, so it is time for politicians and the public alike to unite behind the drive to insist upon specific Government support to save our leisure facilities, because they are essential community assets."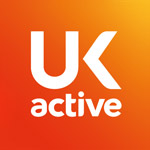 More People More Active More Often