ukactive is delighted to announce the backing of Les Mills for the Great British Week of Sport, in a partnership which will help children, young people and families get the most from the campaign.
The celebration takes place from Saturday 19 September to Sunday 27 September, forming the bedrock of the UK's delivery of the European Week of Sport, and celebrates the power that sport and activity has on our physical, mental and social wellbeing.
When children return to school in September, classes and physical activity sessions will look quite different, with schools having to work hard to ensure children do not miss out on their physical activity sessions due to social distancing restrictions.
The Great British Week of Sport is a great way to kick off activity both in schools and at home, and to ensure that children and families can get involved, Les Mills is providing a selection of its globally recognised kids programme, BORN TO MOVE™ for free to schools across the UK, until October 2020.
BORN TO MOVE Schools is a virtual platform offering fun-filled classes for children, encouraging them to use their imagination as they engage in physical activity. The workout programmes have been curated, filmed and presented in a way that allows kids of all age groups to take part.
Justine Williams, Global Business Development for BORN TO MOVE™ said: "We are really looking forward to supporting the Great British Week of Sport by helping more children and families to be active.
"We  hope that by offering these selected BORN TO MOVE sessions to schools for free, we can give teachers and parents, confidence and resource helping make the school day fun and engaging, even under the current restrictions."
Harriett Jones, Head of Projects and Campaigns at ukactive, said: "We are delighted to have Les Mills and BORN TO MOVE on board for the Great British Week of Sport.
"It's so important that children, young people and families across the UK are able to participate and celebrate the fun and benefits of being active together, so we're excited to see schools make use of this fantastic opportunity."
Schools will be using the platform on Thursday 24 September, which is the day of the Great British Week of Sport focused on children and young people. They will also be able to enter a prize draw to have free access to the full BORN TO MOVE Schools platform for a year.
For more information about the week, and to register your events, visit the Great British Week of Sport website.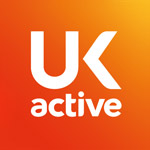 More People More Active More Often