By Baroness Tanni Grey-Thompson, Chair of ukactive
ukactive wholeheartedly supports the continued efforts of Marcus Rashford in his tireless drive to highlight and tackle the issues of child food poverty, and the three key policy recommendations set out today: the expansion of free school meals to every child from a household on universal credit or equivalent; the expansion of holiday provision (food and activities) to support all children on free school meals; and increasing the value of the Healthy Start vouchers.
Now is the time for strong leadership, political will and a bold ambition and commitment from all political parties to support the most vulnerable in our society. As part of this charge, our sector is asking for the keys to unlock school facilities during school holidays as 'community hubs', to use them as safe and positive spaces for children to play, socialise, eat and reconnect with their childhood again. Schools are safe and trusted spaces that sit at the heart of local communities and they should be regarded as a vital community asset at this challenging time, and part of our plans moving forward to rebuild a society that allows our children to thrive.
ukactive and our partners have been piloting the 'schools-as-community-hubs' model over the past three years, through both our Open Doors programme, supporting young people at risk of youth crime and exclusion from mainstream education during school holidays, and with Sainsbury's on the Active Kids Holiday Club scheme, unlocking 70 schools across England and Wales during the summer holidays, hosting clubs to help children and young people aged between five and 15 to stay active and healthy over the school holidays. These clubs have offered a range of activities, including sports, games, performing arts, and providing each child with healthy food.
Research by ukactive shows that children and young people suffer a loss in fitness levels of up to 80% over the summer holidays, with the fitness of those from low-income families falling 18 times faster than their more affluent peers. Furthermore, a report by the Education Policy Institute shows that schoolchildren who were eligible for free school meals for 80% of their time at school were on average 24 months behind their classmates, and it is estimated that 66% of the achievement gap can be explained by summer learning loss.
The research on holiday inactivity sits alongside figures from the Trussell Trust over lockdown, showing an 81% increase for emergency food parcels from food banks in its network during the last two weeks of March 2020, compared to the same period in 2019 – including a 122%  rise in parcels given to children.
The Children's Society 'Good Childhood Report' also identifies a decline in children's happiness, identifying young people in the UK as being the unhappiest in Europe – a stark finding that we should all be ashamed of.
This is a perfect storm that will have catastrophic effects on generations of children and young people across the country unless we drive solutions that cater for the interconnectedness of these challenges. As Chair of ukactive, I remain unwavering in my campaign to unlock opportunity for all children and young people to flourish and thrive, no matter their background or start in life.
Now is the time for action. What we present is a model that draws together the strategies of multiple government departments over recent years. The Government must now demonstrate the urgency, courage and willpower to end the holiday hell for millions of children and their families. We are calling for commitment from all departments to work together, and for the Government to back this proposal at the next comprehensive spending review.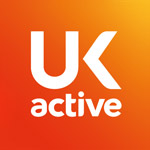 More People More Active More Often