ukactive and Nike have announced a new partnership to engage vulnerable young people in sport and physical activity over the summer holidays by unlocking school facilities across four major cities as part of the Open Doors programme.
Nike has agreed to support the expansion of ukactive's Open Doors programme over the next three years, beginning by growing its footprint from London and Birmingham to include Manchester and Liverpool this July.
The move follows  successful pilots during 2020 in London through collaboration with the Greater London Authority, and in Birmingham with West Midlands Combined Authority.
Open Doors is a programme that forms part of ukactive's Schools As Community Hubs policy – a universal model which focuses on unlocking school playing fields, halls and courts, which make up 39% of community sport facilities in the England but are usually closed or inaccessible during school holidays.
The Open Doors initiative is being championed by Nike athlete and Iron Man, John McAvoy, and ukactive intends for the programme to help change existing policies for out-of-school provision and usage.
The Schools as Community Hubs model is backed by charities, sport providers and elite athletes, including Paralympic champion and ukactive Chair Baroness Tanni Grey-Thompson; and former England Rugby captain Lawrence Dallaglio, along with his charity, RugbyWorks.
It has also received support from academic experts including psychologist and prison researcher Professor Rosie Meek, and ukactive board member and Government advisor, Professor Dame Carol Black.
The power of the sustainable model lies in its place-based approach, partnering local providers of sport and physical activity with safe and familiar community facilities outside of term time, harnessing both public and private funding – without putting any additional burden on schools or staff.
This year's programme comes at a crucial time, with COVID-19 widening the inequalities gap experienced by many children and young people, from increased isolation and disconnection with local communities, to the growing physical and mental health challenges that lockdown has exacerbated.
Research by ukactive's Research Institute shows that children and young people suffer a loss in cardiorespiratory fitness levels over the summer holidays of up to 74% – with those from lower socio-economic groups suffering a drop in fitness around 18 times faster than their more affluent peers. The evidence mirrors studies showing an attainment gap that grows over the holidays between disadvantaged young people and their peers.
In July, 10 schools will open across the four cities, with ukactive and Nike aiming to scale the programme to more than 100 schools across England by Summer 2023. The expansion means school sites will remain open during the holidays to support young people by tackling inactivity, community disengagement and holiday hunger.
Open Doors also helps to reduce youth violence and crime by making positive community connections, while improving physical and mental health.
John McAvoy, Nike athlete and Iron Man, said: "The Open Doors programme shows exactly what can happen when we unlock sport and physical activities for all young people, transforming their outlook for the holidays.
"I've seen the way these young people respond to the coaches and instructors they meet, and the way that sport and physical activity can totally change their social lives, their confidence and their belief in achieving something positive.
"This summer marks the start of a golden opportunity to grow Open Doors, using the Schools as Community Hubs model to engage young people across the whole of the UK by 2023."
Huw Edwards, CEO of ukactive, said: "We are excited to take the Open Doors programme into communities in Liverpool and Manchester this summer, following its success in London and Birmingham.
"We believe every child and young person, no matter their background, should have fair access to positive activity, food and safe spaces to go to during the school holidays. Supporting the most vulnerable young people in our communities has never been more important, particularly considering the challenges faced during the pandemic.
"ukactive is committed to ensuring that the Government empowers local bodies, schools, partners and our sector to grow this model because Open Doors represents the type of innovative and proactive work that is now essential to support our young people with the growing wellbeing issues we see among them today."
Dan Burrows, Nike's Senior Director of Social & Community Impact, EMEA, said: "All kids deserve the opportunity to access and benefit from play and sport. Our partnership with ukactive underscores Nike's Made to Play commitment to get kids active by providing them with more inclusive environments that, through play, enable them to reach their full potential.
"By removing the barriers that prevent kids from moving – especially those from marginalized communities – we're creating an active generation and a more equitable future."
For more information, please visit our Open Doors website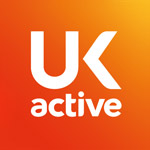 More People More Active More Often