By Kenny Butler, Strategic Lead – Health and Wellbeing, ukactive
NHS England's personalised care ambitions for social prescribing are moving away from a one-size-fits-all health and care system, giving people greater choice and control over services to help support and improve their mental and physical health. Social prescribing is linking across different sectors, including health and fitness, the arts and the natural environment. ukactive is now leading a variety of initiatives to link the fitness and leisure sector to opportunities supporting the ever-growing social prescribing infrastructure and investment.
The first ever partnership between NHS England and ukactive highlights the key role the sector has to integrate into healthcare pathways and maximise its support for health provision at a time when the NHS and social care systems are coming under increasing pressure.
Last year, ukactive's Chair, Baroness Tanni Grey-Thompson, announced this exciting partnership at the ukactive National Summit, with a pledge of 500,000 hours of physical activity provision from the sector, available at no cost to the end user via the social prescribing services being rolled out across England. These offered hours could take on various forms, such as one-to-one or group sessions, coaching, space, staff time, use of libraries, and digital or hybrid offers.
Our sector has a huge opportunity to drive the development of strong partnerships with the NHS and other health agencies. We have a breadth of programmes that have a direct role in improving the nation's physical, mental and social wellbeing. Our sector is the engine room of physical activity in this country, with gyms, pools, leisure centres, other providers and suppliers already playing an essential role. However, our role can grow further by developing robust pathways to our facilities from social prescribers, GPs and Allied Health Professionals (AHPs) such as physiotherapists. We want to diversify our programmes and link them to healthcare in the thousands of gyms, pools, and leisure centres that exist within every community.
Social prescribing already exists within the fitness and leisure sector, but the industry recognises it does not have a full inventory. That is why ukactive has launched the social prescribing consultation, supported by Matrix Fitness UK. Although the research will focus on social prescribing, it will also explore the sector's existing links – formal or otherwise – with the NHS and healthcare, capturing pathways such as rehabilitation, prehabilitation, falls prevention, dance, or other social and physical activity interventions.
We aim to uncover any form of delivery that connects what members are providing within the realm of social prescribing pathways and other health links, to gain insight on job roles delivering programmes, create a geographical and organisational map of offers, including commissioned examples, to give awareness and confidence to social prescribers and health professionals to refer people to these services.
The consultation findings will be analysed and compiled into a report with recommendations. These will be revealed in October and will help inform a series of social prescribing 'test and learn' sites across England in 2022.
While we gather this insight, we are working closely at a high level with NHS England, developing the messaging and mapping where clinical requirements and resource best match our membership participation in donating hours, collectively, to inform the test sites. As part of ukactive's Together webinar series, we will be delivering social prescribing-specific sessions to help members learn more about social prescribing and its ambitions, also offering the opportunity to raise questions and provide input to the programme.
This work will enhance the visibility of the sector and its role in supporting social prescribing, and assess how the sector can be linked into health and social care delivery more widely and effectively. This will not be a one-off project but an ongoing programme requiring multiple partners to develop, co-design and align with NHS and sector ambitions. The goal is to enable the fitness and leisure industry to play a major role in our nation's social prescribing ambitions, supporting new pathways to improve every patient's choice and control over how they become more active.
The past year has increased the profile on the essential services we provide. It is now vitally important that our sector shares its evidence and we bring these findings to life, working with members and partners across our sector and the wider health community to showcase our role in improving the nation's health and wellbeing, building on the great work already taking place.
I would encourage those interested in social prescribing to sign up for newsletters and updates from the National Academy of Social Prescribing (NASP), and like ukactive, become part of its Thriving Communities Network. NASP is dedicated to the advancement of social prescribing through promotion, collaboration and innovation.
So I urge you to take 15 minutes to tell us what you are doing in the social prescribing space and about your healthcare links, by completing our consultation survey here. Importantly, this survey is also a way of registering your interest in donating hours to the social prescribing pathway.
With this information and your help, we aim to cement the physical activity sector's reputation as an essential service to the nation, unlock referral mechanisms, secure access to sustainable and long-term funding to improve business operations, diversify your membership base, acquire new members and position the sector as a socially driven industry.
Through clear governance, culture change and building the business case, this programme will bring together fitness and leisure managers, funders and end-users into partnership. This is vital to ensure we position the fitness and leisure sector as a viable option for commissioned physical activity interventions, giving people choice and control to be more active physically, mentally and emotionally within our spaces.
For more information, email membership@ukactive.org.uk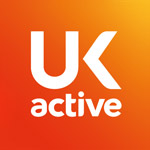 More People More Active More Often