Research carried out by ukactive and children's activity provider Premier Sport made national headlines today. In findings reported by The Sun; poorer children's fitness levels fall 18 times faster in the summer holidays than their more affluent counterparts.
The research was carried out using the My Personal Best Challenge developed by Premier Sport. In 14 schools across the northwest of England, 400 children were tracked over a 13-month period as part of the first study of its kind to measure fitness levels both before and after the summer holidays.
The research highlighted a loss of fitness for all children during the summer break, as regular PE and active travel gave way to 'inactive summer holidays'. Nonetheless, children from more deprived backgrounds were disproportionately less fit at the end of the holidays, highlighting fears that poorer children are being "plonked in front of the TV" while more well-off children are given the opportunity to keep active at summer camps.
The findings further strengthen calls by ukactive for the government to spend some of the revenue from the sugar levy outside of school, providing opportunities and incentives for children to be active over the summer, where action is most pivotal.
Ukactive Research Director Steven Mann commented on the findings: "There's a gaping class chasm around fitness levels and the government must urgently bridge this gap to get to grips with Britain's physical inactivity epidemic.
"Money from the Sugar Levy should be used beyond the school gates to ensure all children can access physical activity and pick up vital healthy habits from an early age."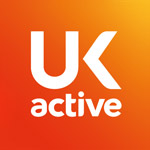 More People More Active More Often