ukactive has announced the appointment of four Non-Executive Directors (NEDs) to its Board as the not-for-profit health body reiterates its commitment to making major headway for the physical activity sector in 2017 and beyond.
Adrian Packer, Sarah Kendall, Peter Bonfield and Phil Rumbelow have all joined the ukactive board in recent months. The high-profile new Directors have been drawn from several different sectors and their varying backgrounds will broaden the experience of the wider Board and underpin the far-reaching ambitions of ukactive.
CORE Education Trust CEO Adrian Packer joins with a wealth of experience in the education sector, most notably having used physical activity programmes and other initiatives to transform Rockwood Academy, the school which was at the centre of the 'Trojan horse' scandal. Previously, Adrian also held the role of Senior Artistic Director at The BRIT School, where his pupils included pop stars Jessie J and Amy Winehouse.
Sarah Kendall, Head of PR and Communications at Fuse Sport + Entertainment, is a sports marketing and sponsorship expert who has developed international campaigns for major brands including Castrol, Powerade, Sainsbury's, E.ON and Pirelli. Sarah will bring a great deal of expertise in the construction and management of big-impact partnerships, as well as providing unique insights on ukactive's broad range of public and sector-facing campaigns.
Dr Peter Bonfield, CEO of the Building Research Establishment, is a leading figure in the world of infrastructure development and capital investment who has led three major policy reviews on behalf of the UK government. Peter has a strong commitment to physical activity, cycling 18 miles to work every day, and he previously worked on developing the sustainability policy for the 2012 London Olympics.
Phil Rumbelow, ukactive Membership Council Chair, brings a great deal of experience from a varied career within the physical activity sector, including his current role as CEO of the Jubilee Hall Trust. He will serve as the voice of the membership base on the ukactive Board, ensuring members are keenly represented in all areas of discussion. Phil will also play a leading role in helping the Board to meet key sector challenges, such as the skills agenda, workforce development and building a winning culture.
The appointments form the latest part of ukactive's ongoing mission to refine its governance structure, building on recommendations from a comprehensive review of the organisation completed by management specialist Portas Consulting.
Having been identified as having the appropriate balance of skills, experience, independence and knowledge, each candidate was appointed through a robust and transparent recruitment process, comprising interviews with the Chair and approval from the Board.
Although all of the new Board members have joined ukactive in the past few months, the conclusion of their three-year terms will be staggered to allow for greater continuity among the Board as it guides the work of ukactive, led by Executive Director Steven Ward and Chair Baroness Tanni Grey-Thompson.
Steven Ward, ukactive Executive Director, said: "These world-class appointments mark a major milestone for ukactive and reflect our organisation's commitment to making serious headway across a range of work streams centred around physical activity.
"Our new Board members bring enviable expertise in the fields of education, infrastructure development, strategic communications and health club leadership, representing the increasingly diverse and expansive sector that ukactive represents.
"The new Directors are already making an impact within ukactive and I can't wait to work more closely with them as we drive towards significant progress in fields such as youth activity, workplace health and capital investment across the UK's leisure estate."
Adrian Packer, CEO, CORE Education Trust said: "I'm thrilled to join ukactive as an independent Non-Executive Director. I have long been a firm believer in sport and its ability to transform the education, ambitions and lives of young people.
"It's both an honour and privilege to be working alongside Baroness Tanni Grey-Thompson, who is a national sporting heroine and an inspiration to us all.
"I am entirely committed to working with ukactive to help it deliver its ambition to increase access to sporting opportunities for young people across Britain"
Sarah Kendall, Head of PR and Communications at Fuse Sport + Entertainment, said: "With the confluence of physical activity, health, technology and fashion, there are major opportunities to reach more people than ever before in our shared goal of getting more people, more active, more often.
"Now is a hugely exciting time to be joining ukactive and I can't wait to get to work with this highly talented Board and help to ensure that tackling physical inactivity is rightfully prioritised as a top tier public health concern."
Peter Bonfield, CEO of the Building Research Establishment, added: "With physical inactivity becoming an increasingly important issue for society to tackle, we need a radical approach to get to grips with this growing problem.
"A joined-up strategy, which sees the physical activity built into every aspect of our lives, is urgently required and I'm passionate about seeking innovative planning solutions to ensure every building breeds movement among its inhabitants.
"ukactive has taken promising strides to ingrain movement in the national psyche and I'm determined to help turbo-charge these initiatives and achieve the step-change required to ensure that regular exercise becomes second nature to future generations"
Phil Rumbelow, ukactive Membership Council Chair, said: "The physical activity sector has taken significant strides in recent years to establish itself as an important component of the public health agenda and a key delivery partner.
"As Chair of the ukactive Membership Council, it is a great honour to represent the wider sector and work with the ukactive Board to ensure the advancement of the sector is intrinsically aligned with the goals of ukactive.
"The fact remains that a thriving physical activity sector translates into a healthier, happier nation and with so many tangible opportunities on the horizon, there has never been a more exciting time to be tasked with making sure that the nation moves more."
About ukactive
ukactive is the UK's leading not-for-profit health body for the physical activity sector, with almost 4,000 members from activity providers to major consumer brands, training facilities and equipment manufacturers. Members come from across the private, public and third sector and are united by ukactive's longstanding and uncompromising commitment to getting more people, more active, more often.
ukactive facilitates big impact partnerships, conceives and drives breakthrough campaigns, conducts critical research and galvanises key stakeholders to develop and deliver key projects that support and champion the physical activity agenda. The organisation's efforts are centred on supporting a national ambition to "Turn the tide of physical inactivity".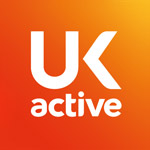 More People More Active More Often