ukactive and the Royal Society for Public Health (RSPH) have called for GP drop-in and smoking cessation services inside gyms and leisure centres, to help ease pressure on local health facilities and improve access to health improvement services.
A majority of gym users (53%) would be comfortable accessing these services, according to research conducted by ukactive and RSPH, and supported by Technogym.
The recommendation forms part of a new joint report exploring how fitness professionals can play an enhanced role in supporting the public's health, entitled Going the Distance: Exercise professionals in the wider public health workforce.
Approximately 400,000 people work in fitness in Britain, representing a huge untapped resource for public health.
The report captures the views of exercise professionals, gym-users and senior learning and development directors in the sector.[1]
ukactive and RSPH also urged the fitness sector to pilot exercise classes aimed at improving mental wellbeing, making greater use of the proven benefits to mental health from physical activity. The report found that almost four in five gym users (77%) said they would support such classes.
Researchers discovered appetite among the public for exercise professionals to offer vital interventions that could keep Britons healthy and away from hospital at a time of increasing long-term pressures on the NHS.
The research highlights an urgent need for local authority public health teams, GP surgeries and clinical commissioning groups (CCGs) to establish and maintain closer ties with local fitness facilities – ensuring a more joined-up approach to public health.
Other recommendations include:
CIMSPA to finalise the development of and continually review a suite of robust professional standards, aligned against the skills required for job roles in the physical activity sector, to provide a holistic understanding of health and wellbeing as well as communication and behaviour change skills. All training for all exercise professionals employed in the UK should be aligned to these standards.
Establishment and promotion of a public health information and resource hub for exercise professionals to signpost to established sources of best-practice, evidence-based guidelines and interventions, as well as to opportunities for additional training.
Health practitioners (including GPs, AHPs and community health) to increase the use of exercise referral schemes to improve the breadth and depth of access to leisure and fitness facilities and exercise professionals.
ukactive CEO Steven Ward said: "This report demonstrates a clear appetite among both the public and exercise professionals in the fitness sector to play a greater role for addressing public health challenges.
"The potential for our workforce to augment our health system with timely interventions is game-changing – it is now important we give fitness professionals the tools, knowledge and qualifications to deliver for public health."
Shirley Cramer CBE, RSPH Chief Executive, said: "In a climate of ongoing cuts to public health budgets, it has been acknowledged for some time that the public health challenges currently facing the nation are too great to be tackled by the core public health workforce alone. As such, developing, upskilling and empowering other workforces with the opportunity to improve public health has become a vital focus of RSPH's work.
"As this report demonstrates, exercise professionals have a great opportunity to be an active part of this wider public health workforce, and there is appetite from the public for this to happen. Our recommendations set out a blueprint for making this ambition a reality, in a way that is effective and evidence-based."
About ukactive
ukactive is the UK's leading not-for-profit health body for the physical activity sector, with almost 4,000 members from activity providers to major consumer brands, training facilities and equipment manufacturers. Members come from across the private, public and third sector and are united by ukactive's longstanding and uncompromising commitment to getting more people, more active, more often.
ukactive facilitates big impact partnerships, conceives and drives breakthrough campaigns, conducts critical research and galvanises key stakeholders to develop and deliver key projects that support and champion the physical activity agenda. The organisation's efforts are centred on supporting a national ambition to "Turn the tide of physical inactivity".
For more information about ukactive, please contact Rob Gibson on 0207400831, or robgibson@ukactive.org.uk
About the Royal Society for Public Health (RSPH)
The Royal Society for Public Health (RSPH) is an independent health education charity, dedicated to protecting and promoting the public's health and wellbeing;
We are the world's longest-established public health body with more than 6,000 members drawn from the public health community both in the UK and internationally;
Our operations include an Ofqual recognised awarding organisation, a training and development arm, and health and wellbeing accreditation.
We also produce a wide-variety of public health conferences; our publishing division includes the internationally renowned journal Public Health; and we are developing policy and campaigns to promote better health and wellbeing.
For more information visit our website or follow us on Twitter: @R_S_P_H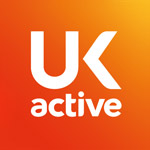 More People More Active More Often