New ukactive research on the efficacy of supervised resistance training has shown that participants benefit from vast improvements in strength, fitness and weight loss in comparison to traditional training methods.
Two studies, conducted by ukactive and supported by Technogym, MYZONE, Bodystat, Lifetime Training, Parkwood Leisure and Bexley Borough Council were published together in BMC Public Health. They each saw researchers measure the strength and body composition of participants as they underwent a period of fitness training, either as part of a structured programme or free gym use.
While general physical activity can have clear positive health impacts, it typically has less benefit in terms of body composition.
However, researchers found that those who underwent structured and supervised resistance training programmes saw major improvements in both strength and body composition – including an average 2.5% reduction in fat and 2.3kg in lean body mass.
Based on these findings, ukactive has called for a scaled roll-out of exercise intervention programmes in GP surgeries across the country, providing one way to help reverse the UK's obesity epidemic.
ukactive Principal Investigator Dr James Steele said: "Public health practitioners should recognise resistance training as a key tool for weight loss in exercise programmes.
"Resistance training has historically been under-appreciated and without emphasis in public health efforts.
"Research into applications of resistance training in real-world settings, like in these studies, will hopefully go some way towards evidencing the role it can play in improving the nation's health."
The full report and findings can be read here.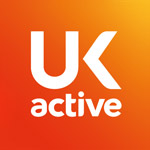 More People More Active More Often