ukactive and Sported, in collaboration with the Greater London Authority (GLA), have today (28 October) announced plans to engage more vulnerable young people in sport and physical activity over the school holidays.
The Open Doors programme has been awarded a new £160k grant by the GLA which will be used to unlock school facilities outside of term time, following successful pilots over the past year.
The programme is now underway for October half-term, using the Government's COVID-secure guidance, and will run during the school holidays until March 2021. It comes at a crucial time, with COVID-19 widening the inequalities gap experienced by many children and young people.
The model focuses on providing the most vulnerable children and young people with safe and accessible spaces, unlocking school sports facilities as trusted environments where they are able to engage in sports and physical activity, mentoring and education, facilitated by positive role models, mentors and coaches. The young people who attend will also be provided healthy snacks and lunch.
By creating hubs for activity and youth engagement, Open Doors works to reduce youth violence and crime by making positive community connections, while also improving physical and mental health.
Research by ukactive's Research Institute shows that children and young people suffer a loss in cardiorespiratory fitness levels over the summer holidays of up to 74% – with those from lower socio-economic groups suffering a greater loss than their peers.
The finding mirrors existing studies showing an attainment gap that grows over the holidays between disadvantaged young people and their peers. This gap predates the lockdown, and is predicted to increase with the months out of school experienced by young people, especially those from more deprived backgrounds who are already on average 18 months behind their peers by the time they sit their GCSEs.
The expansion of Open Doors means a number of school sites across London will remain open during the holidays to the children and young people that need it most, at a time when they are most at risk of youth violence and crime.
Open Doors forms part of ukactive's wider policy call to government to invest in its Schools as Community Hubs model, unlocking school facilities outside of the school day to support young people.
The programme is delivered in collaboration with Sported and its network of locally trusted providers, to engage children and young people in sport and activities at a time of extreme isolation and disconnection from the community. 
Jade Harris, Head of Children, Young People and Families at ukactive, said: "We are pleased to announce the expansion of the Open Doors programme funded by the Greater London Authority, and in partnership with Sported.
"We believe every child and young person, no matter their background, should have fair access to positive activity, food and safe spaces to go during the school holidays.
"Supporting the youngest and most vulnerable in our communities has never been more essential and it is vital that we are proactive in our approach to combat the wellbeing issues we already see rising."
Tom Burstow, Deputy CEO at Sported, said: "Sported's network of 350 community sports groups across London typically provide a trusted, safe environment for many vulnerable young people however, their ability to operate has been severely impacted since the arrival of COVID-19.
"The number one concern of the community group leaders has been the physical and mental well-being of their participants who are increasingly disconnecting from positive influences and engaging in risky behaviours.
"Against this backdrop, we are delighted to be working in partnership with the GLA and ukactive on the Open Doors programme which will provide a number of community sports groups the opportunity to operate safely within school facilities, allowing them to reach and engage young people positively through a range of holiday-time activities.  
Hilary Lissenden, Head of Community Sport at the Greater London Authority, said: "We're delighted to be able to support the expansion of the Open Doors programme.
"We know that young people are more at-risk to anti-social behaviour and crime during afterschool and holiday periods and sport can be an important way to engage young people in positive activities. Our investment will benefit young people most affected by the pandemic and needing re-engagement in their education, contributing to the Mayor's wider package of work on violence reduction.
"We're looking forward to working with ukactive and Sported to further test the Open Doors model and the unlocking of school facilities as safe community hubs for young people."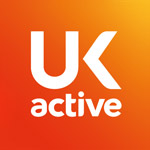 More People More Active More Often