ukactive and RugbyWorks have today (17 February) launched Open Doors – a new programme to support young Londoners at risk of falling into anti-social behaviour, by providing activity in schools during half-term.
Following a successful pilot, ukactive has been awarded a second grant by the GLA which will be used to unlock school facilities outside of term time, using a sport and mentoring based programme to better engage young people and to reduce youth violence and crime.
The programme will be delivered in partnership with RugbyWorks, the charity founded by Lawrence Dallaglio, and will take place during February half-term at a school in Sutton, which is opening its doors to act as a community hub for the week.
It will engage young people from Croydon who are at risk of involvement with crime, using a productive skill-building programme supported by inspirational talks from Nike sponsored athlete, Iron Man athlete and former armed robber, John McAvoy.
The aim is to use the power of sport to show the young people who attend that they all have the power to choose where they go in their lives, and provide them with the tools and confidence to make the right choice.
As part of their training, the mentors and coaches on the programme have received mental health training from experts at the charity Mind.
Open Doors forms part of ukactive's wider policy call for government to invest in its Schools as Community Hubs model, unlocking school facilities outside of the school day to support young people.
The model focuses on unlocking school sports facilities as safe, trusted spaces where the most vulnerable young people can regain confidence, receive positive encouragement and be directed towards career pathways.
Jack Shakespeare, Director of Children, Young People, Families and Research at ukactive, said: "Programmes such as this are crucial for engaging vulnerable young people during the school holidays.
"Between 2013/14 and 2017/18 there was a 57% increase in youth violence, and with cuts to youth services, we are seeing young people and their communities suffer as a consequence.
"These statistics show how important early intervention is, and through programmes like Open Doors our sector has a key role to play in helping to tackle this issue.
"By unlocking schools and using them as community hubs, together we can host fun and rewarding activities for children and young people from all backgrounds, helping to improve their outlook as well as their mental and physical health."
Rachel Roxburgh, CEO of Dallaglio RugbyWorks, said: "We're pleased to be working alongside ukactive on the Open Doors programme again, to provide an exciting and much needed, opportunity for the young people we support in Sutton.
"Our mission as a charity is to support marginalised young people who are at risk of being left behind by society, into sustained education, employment or training and to reduce the chances of them being involved in violence or criminal activity.
"The Open Doors programme provides a collaborative approach for ukactive and Dallaglio RugbyWorks to deliver engaging skill-building sessions which will benefit the young people involved in the long-term.
"Experiences such as our RugbyWorks' Career Taster Days and the Open Doors programme, provide an invaluable experience for young people that will allow them to develop pathways for their futures, and equip them with the knowledge and skillset to move away from a life of potentially criminal activity."
For more information please contact ukactivekids@ukactive.org.uk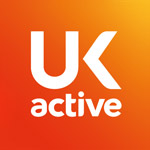 More People More Active More Often