ukactive and partners, in collaboration with the City of Birmingham School, today (6 August) announce the expansion of the Open Doors programme across Birmingham, using sport and physical activity to engage vulnerable children and young people over the school holidays.
The West Midlands Violence Reduction Unit (WM VRU) has partnered with ukactive and the City of Birmingham School PRU, supporting delivery of the programme acrossBirmingham with delivery partners Dallaglio RugbyWorks, Premier Education, and Sport Birmingham.
It means City of Birmingham School sites across the citywill remain open this summer to children and young people most at risk of youth violence and crime – a risk heightened this year by the impact of COVID-19.
Open Doors forms part of ukactive's policy call for government to invest in its 'Schools as Community Hubs'model, unlocking school facilities outside of the school day to support young people.
The Open Doors programme centres on unlocking school sports facilities as safe, trusted spaces where the most vulnerable young people are able to engage in sports and physical activity, mentoring and education, facilitated by positive role models, mentors and coaches.
Following the Government's COVID-secure guidance, the Open Doors programme will run this summer and through to the end of the first full school term, working in collaboration with locally trusted providers to engage children and young people in sport and activities at a time of extreme isolation and community disconnection.
It focuses on supporting the most at-risk young people, working with Alternate Provision units, Pupil Referral Units, primary and secondary schools in disadvantagedareas to engage young people that have already been or are at risk of exclusion from mainstream education and at risk of youth crime.
ukactive's call to unlock Schools as Community Hubs was delivered to Number 10 last year by a delegation including Paralympic champion and ukactive Chair, Baroness TanniGrey-Thompson; Nike athlete and Iron Man, John McAvoy; psychologist and prison researcher Professor Rosie Meek and former England rugby player Lawrence Dallaglio. The programme also has the support of ukactive board member and Government advisor, Professor Dame Carol Black.
Research by the ukactive Research Institute shows that children and young people suffer a loss in cardiorespiratory fitness levels over the summer holidays of up to 74% – with those from lower socio-economic groups suffering a greater loss than their peers. The finding mirrors existing studies showing an attainment gap that grows over the holidays between disadvantaged young people and their peers.
Jack Shakespeare, Director of Children, Young People, Families and Research at ukactive, said: "We are delighted to partner with the WM VRU and the City of Birmingham School, as well as our delivery providers in the field, to really make a difference to the lives of young people over the school holidays this year.
"These new partnerships mean we can expand the Open Doors programme to reach more young people across Birmingham who otherwise may not have the same opportunities for positive engagement as their peers.
"Open Doors will show exactly why we believe now is the time for Westminster to be bolder and more ambitious in its plans for young people's health and wellbeing, by backing schools as community hubs on a national scale."
Nike athlete and Iron Man, John McAvoy said: "We believe there is talent inside every young person and we are passionate about unlocking opportunity to enable this talent to thrive.
"By unlocking opportunities and creating positive experiences during out-of-school times, and using under-utilised school facilities as activity hubs, Open Doors ensures that when term-time ends, engagement for vulnerable young people does not."
Steve Howell, Head Teacher of City of Birmingham School, said: "We are delighted to have secured support from the Violence reduction unit and to have work alongside them and ukactive in order to develop a sports based summer programme for some of the most vulnerable children in Birmingham.
"At such a challenging time for families, it's hugely important to keep young people engaged with schools and through this 'open doors' project we are able to provide a range of activities in familiar surroundings with familiar adults. The consistency of relationships and quality of providers will ensure pupils feel safe and experience an outstanding programme throughout the summer and beyond as we maintain our partnerships through October and into 2021.
"We hope that pupils and families will value this opportunity and it will make returning fully to school in September much easier."
Clare Gollop, WM VRU Director, said: "The activities taking place this summer come at a critical and difficult point in these children's lives – and provide an important pathway back to the classroom.  We hope the impact goes much further, and that the skills learnt through sport help equip these young people to live safer lives.  The Violence Reduction Unit supports organisations and communities to pool their expertise and to work together to prevent violence.
"Our summer diversionary programme taking place across the region is a great example of how stakeholders from education and sports sectors, parents, families and communities, are collaborating.
"The West Midlands is at the forefront of violence reduction through sports interventions, based on a strong foundation of investment in diversionary activity over previous years, the commitment of sports leaders across the region, the opportunities that arise from the Commonwealth Games, the good practice developed by organisations working in the sector and the desire of a wide range of education professionals, community members and young people to be involved.
"We are proud to support City of Birmingham Schools and ukactive in this initiative, adding our networks wider expertise to help children to move away from circumstances that may lead to a greater risk of exploitation or involvement in criminality."
For more information, please contact ukactive's Head of Children, Young People and Families, Jade Harris at: jadeharris@ukactive.org.uk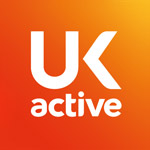 More People More Active More Often