ukactive's Active Uprising Awards, which represent the biggest celebration of excellence in the sector, has been postponed until 2021.
In light of the ongoing uncertainty and the impact of COVID19 on our sector, this decision has been made to ensure the value and delivery of the awards process and celebration could be achieved in the best possible circumstances for all those involved.
All 2020 applicants will be entered into the 2021 cohort, with award entries opening up later this year for those who did not apply in 2020.
The postponement will enable the sector to celebrate all applicants, finalists and winners with a real celebratory moment in 2021. ukactive will also look to recognise some of the outstanding work of those within the sector throughout this pandemic.
ukactive are pleased to announce that Active iQ will continue to be the partner throughout the transition.
Jenny Patrickson, Active IQ Managing Director said: "While it is a shame that the Active Uprising Awards have been postponed, as with so many industry events, this is both a safe and sensible course of action.
"As a partner and sponsor for the Awards for the last few years and first round judge this year and last, we realise how much hard work goes into presenting and evaluating the entries.
"I agree it's much better to wait until the winners and industry can celebrate their achievements in style.  We look forward to supporting the event when it returns next year."
Huw Edwards, ukactive CEO, said: "The ukactive Awards are the premier accolades in the calendar of the physical activity sector.
"The devastating impact of COVID-19 on our industry has also led to postponing this years' event.
"However, we look forward to building on the success of the previous years' Awards and an evening of celebration when we will come together to recognise the heroes and leaders getting the UK more active."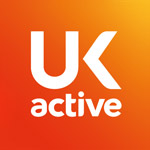 More People More Active More Often