ukactive has today announced a year-long partnership with the Duke of Edinburgh's Award, whereby the world-leading youth achievement award will become ukactive's official charity partner for 2016/17.
Since its launch 60 years ago, the Duke of Edinburgh's Award has inspired thousands of 14-24 year olds in the UK and further afield to take up a personal, extra-curricular challenge, with physical activity often playing a central part.
2016 marks the Diamond Anniversary of the DofE, and ukactive will support the Charity to promote and celebrate the achievement of all individuals completing their Diamond Challenge.
As part of the charity partnership, ukactive will commit to raising funds for and awareness of the Duke of Edinburgh's Award via its annual Flame Conference, and to take part in promotional activities throughout the year.
Please click here to find out more about the Diamond Challenge
ukactive Executive Director Steven Ward said:
"The Duke of Edinburgh's Award is an inspirational programme that has touched countless lives.
The ethos of the Award – give it a go, try it out, and get involved – is completely in fitting with the ukactive message and narrative. Therefore, we are delighted to be able to support the Duke of Edinburgh's Award grow its profile even further and reach more people.
The work of the Award is fuelled by donations and support from its stakeholder network, of which we are delighted to play a significant part."
Duke of Edinburgh Award CEO Peter Westgarth said:
"We are delighted that the DofE are to be ukactive's charity partner of the year, starting from April 2016. Apart from the good fortune of having Dame Tanni Grey-Thompson as a DofE Trustee and Chair of ukactive, the relationship between the two organisations offers an excellent fit.
The DofE as the UK's leading youth achievement award develops young people for life and work, giving them opportunities to experience, achieve and excel in many areas including physical activity and sport. UKactive's mission is to encourage more people to be more active more often to improve the health of all people.
The DofE is one of the principle youth charities which give young people a positive start, and potentially life-long interest in this area, allowing them to develop their physical and sporting strengths throughout their life."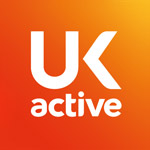 More People More Active More Often