The inaugral ukactive Future Leaders programme will proudly host delegates from a broad range of the sectors most distinguished physical activity operators and suppliers.
The programme takes place at the world-renowned IESE Business School in July 2016. The week-long leadership development programme will bestow candidates with the skills to empower the next generation of executives, and provide the the tools for them to lead the sector into a new era of growth.
Confirmed organisations for the Future Leaders programme include sector leading employers such as;
Virgin Active
Les Mills UK
Ink Monkey
Your Leisure
eGym
Active IQ
Fitness First
Falkirk Community Trust
Life Fitness
GLL
Live Borders
Energie
SCL
The programme has also received international backing, with delegates sourced from organisations such as Ingesport Health and Spa Consulting, Go Fit and Miha Bodytec.
ukactive Executive Director Steven Ward said:
"We are proud that so many renowed organisations from across the sector have recognised the need to invest in their personnel and invest in our sector's future by sending delegates on our first Future Leaders programme.
I have no doubt that over the coming year's graduates from the Future Leaders programme will fill boardrooms across the country and even the world to lead a stronger physical activity sector."
Future Leader delegates will gain knowledge and skills from five key themes, including global trends and digitalisation, leading through uncertainty, operational excellence and efficiency, customer centricity and personal leadership and team management. Each theme will be led by one of IESE's experienced professors.They will enter the programme with an Executive Challenge set by their own board to work on with the help of fellow attendees and the IESE team and return with a 100 day action plan to put their strategy into place.
In addition to world class academic expertise, ukactive can also confirm that Future Leaders will also benefit from the insight of former Fitness First CEO Andy Coslett. The ex IHG CEO, who is now a partner at Advent Capital, will join the Future Leaders for an informal question and answer session, sharing his insights from his time at Fitness First and decades of leadership in wider sectors.
Commenting on Future Leader's Programme, Andy Cosslett said:
"In my time at Fitness First it was clear that this is a sector ripe for transformation and taking to the next level in terms of customer engagement, brand building and the development of new services. Achieving this transformation requires new skills and an open innovative approach not currently readily found across the sector. Working with world class business institutions like IESE will provide a group of Future Leaders with an accelerated development opportunity to drive their organisations on to success. I'm delighted to be able to share my learnings from my time in the sector, as well as drawing on my experience in working with some of the world's largest brands."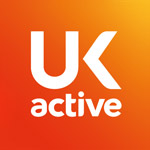 More People More Active More Often