ukactive has today (29 January) announced a new programme of thought leadership events taking place across the UK under the banner of 'Together'.
Available exclusively to ukactive members as part of their membership package, the Together events will deliver focused insights on ukactive's work and the opportunities available within each region.
ukactive has more than 4,000 members, representing small, medium and large businesses across the private, public and third sectors – from gyms and leisure centres, to suppliers, sports bodies and NGBs.
The Together message celebrates the work of ukactive's members and the partnerships generated both inside the physical activity and sport sector, and with other sectors.
Starting in April, the new programme will see more than 10 events take place up and down the UK, with partner organisations and ukactive staff presenting on themes including upcoming campaigns, new research, emerging risks and sector leadership.
The plans come in response to feedback from members in the ukactive Membership Survey 2019, which showed a clear demand from members in all regions to have more opportunities to meet locally and learn about ukactive's work.
The events have been designed as a platform for ukactive and members to discuss the key issues facing the sector, and create opportunities to connect and collaborate. The themes will also include insights into ukactive's partnership with Sport England which covers digital transformation, infrastructure, workforce, campaigns and inclusion.
The Together events have been piloted successfully in Durham and Nottingham, attracting more than 50 members to each, with one further pilot set to take place in Bristol on Thursday, 13 February.
Dave Alstead, ukactive Head of Member Experience, said: "We are excited to reveal our plans for the new Together programme, which proved to be an enormous hit with ukactive members who attended our pilot events.
"We want to give all of our members the chance to benefit from our work, hear the very latest insights and lessons, and feel much closer to other organisations in their region.
"ukactive members are the lifeblood of the physical activity sector, driving growth in participation and improving lives day in, day out.
"Together we can grow our organisations and increase our impact by sharing lessons locally and uniting the movement of an active nation."
Locations and registrations for the full Together programme will be announced shortly, with places available to ukactive members on a first come, first served basis.
To find out more about becoming a ukactive member, click here.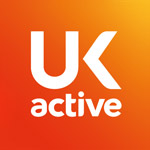 More People More Active More Often