By Andy Gilbert-Dunnings, Qualification Development Manager at Active IQ
An apprenticeship can provide a fantastic pathway for anyone looking to start a career in health and fitness. There are some truly exciting times ahead in the world of apprenticeships, with numbers growing for the first time since the introduction of the levy in 2017.
While there are still opportunities for school leavers to begin their career through an apprenticeship programme, the reforms have enabled training to be funded for many people at degree and postgraduate levels, making them even more employable.
With National Apprenticeship Week just around the corner (3-9 February), I felt it was timely to look at and dispel some of the common myths.
Myth 1 – You are only able to do an apprenticeship in specific practical occupations.
The number of occupations offering apprenticeship programmes continues to grow and is really varied. There are currently 517 apprenticeship standards approved for delivery by the Institute for Apprenticeships and Technical Education (IFaTE), with a further 147 standards proposed for development or currently in development.
These are within 15 occupation routes such as: Agriculture, Environmental and Animal, Digital and Construction, as well as Business and Administration, Education and Childcare, Health and Science, and Transport and Logistics. Of these, Active IQ currently offers 11 standards.
Myth 2 – Apprenticeships are for people who did badly at school and for low-skilled job roles.
This couldn't be further from the truth. In fact, research shows that 44% of apprentices who started on a programme in 2018/19 were at Advanced Level (Level 3 – equivalent to A Levels) and 19% were at Higher Level (Level 4 and above).
These are increasing in popularity too. The number of Advanced Level apprenticeships being studied rose to 174,700 in 2018/19, from 166,200 in 2017/2018, while Higher Level apprenticeships rose to 75,100 from 48,200 year-on-year. On top of this, 22,500 apprentices were studying at Level 6 or Level 7 (Degree and Masters Level) and there are even Level 8 (PHD level) apprenticeship standards available.
Myth 3 – Apprentices are poorly paid and this will continue throughout their careers.
According to the National Apprenticeship Service, individuals with an Advanced Level apprenticeship will earn between £77,000 and £117,000 more in their lives compared to those with just Level 2 qualifications. Individuals who have achieved a Higher Level apprenticeship could boost their income by approximately £150,000 over their lifetime. 
Myth 4 – Apprenticeships are unpopular and numbers are falling.
Although the number of people starting an apprenticeship dropped in 2017/18 after the introduction of the new apprenticeship funding system in May 2017, the number of people who started an apprenticeship in 2018/19 showed an increase. Statistics show that 742,400 people were taking part in an apprenticeship in England, with 393,400 new apprenticeship starts and 185,100 apprenticeship achievements last year. The tide looks to be turning.
Myth 5 – The typical apprentice is a 16-18-year-old male learning a trade.
Apprenticeships are not just for school leavers and are a great option for those wanting to change their career. Entry requirements are decided by employers, so age, gender or background do not preclude entry. This view is backed up by figures recently released by the Government that show in 2018/19, 46% of apprenticeships starters in 2018/19 were people aged 25 or over.
There was a significant rise in those aged between 35 and 44 starting their apprenticeship journey, with 21% more starts among this age group than in the previous year. Interestingly, there is little gender difference in the numbers on apprenticeship programmes, of the total starts in 2018/19, 50.1% were female and 49.9% were male. 
Apprenticeships play a vital role in the health and fitness sector, and when implemented correctly can help people on a fantastic journey within their career.
On Wednesday, 5 February, at 2pm, Andy Gilbert-Dunnings will be hosting a special webinar in celebration of National Apprenticeship Week and will be exploring this topic further. To register, click here.
Did you know that ukactive and Pearson Business School offer a Chartered Manager Degree Apprenticeship designed for the physical activity sector? To find out more, click here.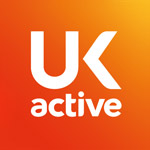 More People More Active More Often