This summer ukactive are once again supporting the 10 Minute Shake Up, an exciting initiative from Change4Life in partnership with Disney, offering ukactive members a unique opportunity to use Disney characters to inspire children and their families to be more active.
The campaign from Change4Life, Disney and the Amateur Swimming Association (ASA), is encouraging children to 'just keep moving' over the summer holidays and includes nationwide interactive family swim sessions and brand new 10 Minute Shake Ups – all inspired by the new Disney·Pixar blockbuster, Finding Dory.
Recent research by ukactive shows that British schoolchildren are losing 80 per cent of fitness gained during term time through 'lazy summer holidays'.
The Change4Life 10 Minute Shake Ups with Disney are back for a third summer to encourage children to get the 60 minutes of moderate to intense physical activity they need each day with fun 10 minute bursts of activity. For 2016, there are even more interactive Shake Ups than last year, including those inspired by the new Disney·Pixar film, Finding Dory, which set a box office record for an animated film when it opened in the United States in June.
The Finding Dory inspired swim sessions, which are co-created with the ASA and run from 22nd July until 4th September, will provide an hour of in-water storytelling for the whole family, teaching children key swimming skills as they are taken on a journey with Dory and friends, led by trained instructors.
Physical activity helps children build social skills, boost self-confidence, improve bone and heart health and maintain a healthy weight, yet just 21% of boys and 16% of girls currently meet the national recommended level of activity of 60 minutes each day. Doing ten minute bursts of activity is an easy way to help them reach this target and ukactive members are now able to help.
Industry operators are again given the chance to sign up to support the campaign with ukactive, and receive a digital collateral pack to promote their activities on offer as part of the 10 Minute Shake Up.
The goal is to build on the success of Change4Life's 2015 campaign where 6,000 events were held across the summer providing activity to thousands of children and their families.
"This is a fantastic opportunity for our members to take part in a summer initiative from Change4Life, Disney and the ASA to inspire children of all ages to get involved." said Steven Ward, ukactive Executive Director.
If you would like to get involved in this year's 10 Minute Shake Up by delivering activities across the summer or have any queries please contact the ukactive team at Change4Life@ukactive.org.uk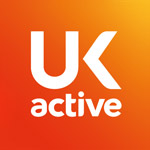 More People More Active More Often