ukactive Executive Director Steven Ward has responded to new research published in the Lancet today, which highlights the dangers of physical inactivity.
Following his comments in today's Daily Telegraph front-page story, Ward appeared on Julia Hartley-Brewer's Talk Radio show to discuss the practical steps that employers can take to embed physical activity in offices.
"We're going into our places of work, which have environments set up to get us sitting down and doing nothing," he said.
"If you create a culture of an active office you create the culture of a happy and engaged office.
"Employers could do something as simple as putting 'walking meeting' as the first option on meeting-room booking lists."
To listen to the full interview (from 8.59) follow the link below.
http://talkradio.co.uk/news/your-office-killing-you-sedentary-work-bad-smoking-and-obesity-experts-say-1607282537
The remarks came after Ward issued a statement calling for cross-border collaboration and investment to tackle the global pandemic of physical inactivity.
"This research drives home the fact that physical inactivity is a global epidemic, linked to more deaths than smoking," he said.
"It is vital that we elevate physical inactivity to become a top tier public health concern and give people more opportunities to be at active at work and at home.
"To turn the tide of inactivity we need to implement co-ordinated health interventions, backed by sustained investment at local, national and international level."
"Whether it's walking an extra stretch instead of taking the bus, or trying out an exercise class for the first time, there are lots of options to get moving. No matter where we are, we just have to do more."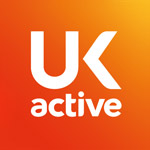 More People More Active More Often