ukactive has launched a series of focus groups with disability champions across the retail, transport, music and hospitality sectors, exploring how to improve services for disabled people who want to undertake more physical activity.
The findings from the groups will feed into a new report as part of the recently launched Everyone Can programme led by ukactive, Sport England, and other leading disability organisations.
The report will chart the current barriers for disabled people to being active, and set out a series of recommendations to improve engagement with disabled people, to be shared directly with Sport England.
Among several focus groups will be a session with disability groups Activity Alliance, Alzheimer's Society, Sport for Confidence, Aspire, Cystic Fibrosis Trust, Mind and UK Deaf Sport, helping to establish a clearer picture of the physical activity environment for disabled people today.
The Everyone Can programme, announced last year by former Disabilities Minister Penny Mordaunt at the ukactive National Summit, aims to change perceptions around disabled people's participation in physical activity and support the sector to become more inclusive.
Evidence shows that disabled people are twice as likely to be inactive than non-disabled people, with nearly half (42%) of disabled people inactive per week compared to 21% of those with no disability.
Studies also show a clear appetite among disabled people to do more – four in five disabled people report they would like to do more physical activity, according to Public Health England.
Everyone Can will drive forward changes within the physical activity sector to ensure disabled people feel equipped and welcomed to be physically active.
The Government's appointed Disability Champion for physical activity, ukactive Public Affairs Director Huw Edwards said: "Research shows that disabled people are far less active than the rest of the public and we cannot afford to stand by while barriers to activity remain. The fitness and leisure sector has made it a priority to remove all barriers that cause this disparity.
"The Everyone Can programme is an opportunity to find solutions to the long-term barriers to physical activity for disabled people and to work with the fitness and leisure sector to implement these recommendations.
"Together, by sharing our expertise, experience and best practice, the fitness and leisure sector can become accessible, inclusive and welcoming to everyone."
Minister of State for Disabled People Sarah Newton MP said: "We know that the majority of disabled people would like to do more physical activity, and that's exactly why we need to build a better understanding of the barriers preventing disabled people from being more active.
"By bringing together disability champions from a range of sectors, ukactive is making great progress in helping to ensure that more disabled people can enjoy the wide-ranging benefits of physical activity."
Adam Blaze, Sport England Strategic Lead – Disability, said: "It is great to see these focus groups being launched; it is critical that the changes that are needed in the physical activity sector are driven by the experiences and opinions of disabled people.
"We know that disabled people are less active that non-disabled people. This is not good enough and is something we are addressing through our Towards an Active Nation strategy.
"The Everyone Can programme will help the physical activity sector create a better, more attractive and accessible offer for disabled people."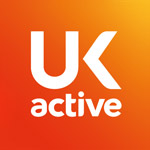 More People More Active More Often